As per a report by George Richards of Florida Hockey Now, the Florida Panthers are likely to announce a new contract for center Aleksander Barkov in the coming weeks. Richards suggests that a deal could be announced prior to the opening of training camp on September 22nd, but he believes the terms of the contract have already been worked out in principle.
Richards doesn't offer an exact annual average salary, but does suggest it will be higher than the $7.75 million per season that Sean Couturier and Andrei Svechnikov just signed for with the Philadelphia Flyers and Carolina Hurricanes respectively. Richards notes, "One would think Barkov certainly could get $11 million on the open market.", but he does suggest that number would limit the teams who could make a pitch for him, but there would be at least one or two.
Related: Hurricanes Already Have Long-Term Deal Figured for Kotkaniemi
Barkov is set to make some good money on an extension and will see a hefty bump in salary from the $5.9 million he's currently being paid. That active deal runs out at the end of this coming season and there'd been talk that Florida was keen to get him locked up long-term, but also that Barkov wanted to ensure the Panthers were icing a competitive roster. With the steps taken last season and the additions this offseason, it sounds as though Barkov believes in the direction of the team.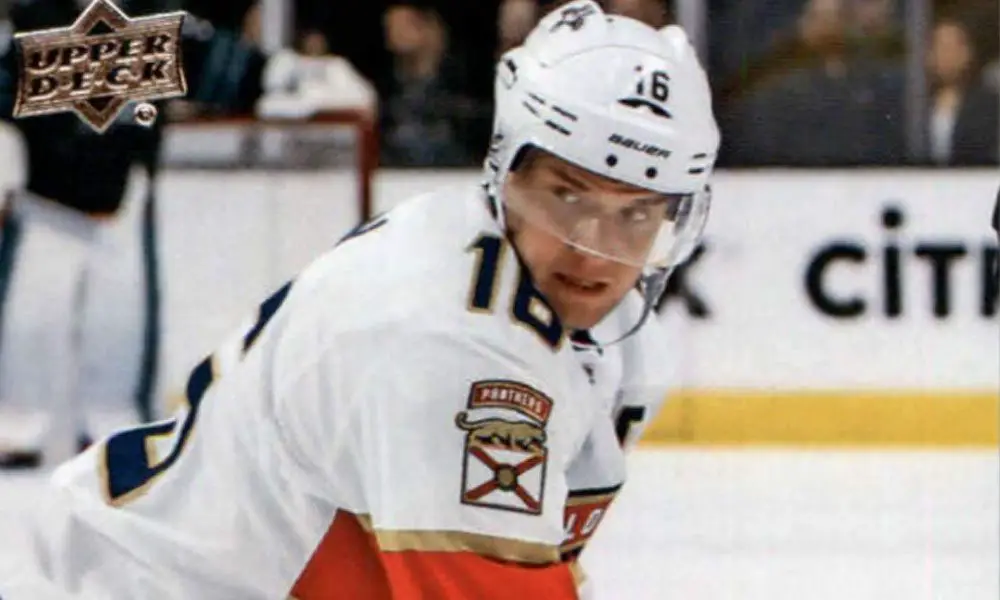 Richards writes that Barkov will commit long-term and writes, "It would not be surprising (and is all but expected) to see Barkov get the eight-year maximum — which would put him under contract until the ripe old age of 34." While most players numbers tend to dip a little in their mid-thirties, this should give the Panthers confidence that he'll be an effective player for all eight seasons of that extension.
Locking Up Barkov Is Huge
Barkov has been a key component to the turn around in Florida and he's been their most effective forward for a number of seasons now. He finished the 2020-21 campaign with 58 points in 50 games and he's been nearly a point-per-game player since 2017.
He's easily one of the best two-way centers in the NHL and doesn't get nearly enough attention for how good he is, likely because he's been playing in Florida.
Next: Bruins Might Be Among Multiple Teams Interested in P.K. Subban [Rumor]