Expect the Edmonton Oilers to get forward Kailer Yamamoto signed to a restricted free agency deal right away. The forward's extension is one of the few pieces of business general manager Ken Holland has yet to take care of this offseason and it's likely a two-year deal worth around $1.75-$2 million per season is where Yamamoto's deal will come in for the team.
Some fans believe this is a player that could create complications on the Oilers salary cap. After a strong rookie campaign (that included 26 points in 27 games), Yamamoto figured in as one of the key pieces to the Oilers top six moving forward. Many believe he could be a $2.5 million to $3 million player. What we've learned now and after a disappointing 2020-21 season, that's aiming a bit high.
Related: Oilers May Invite a Couple of Depth Defensemen to Camp on PTO Basis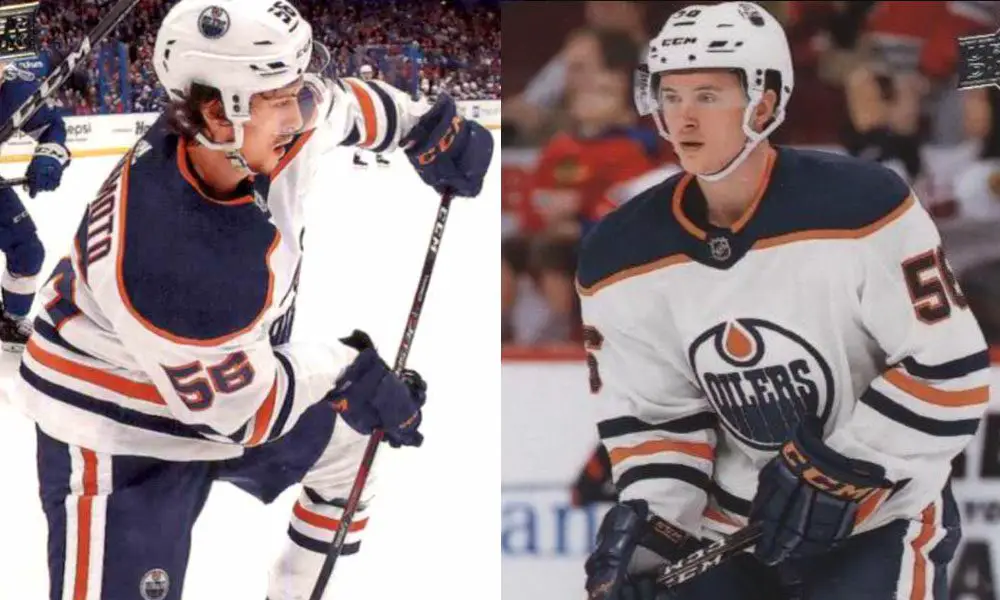 While Yamamoto still does figure into the Oilers top six, decreased production during his sophomore season, paired with his RFA status, along with no arbitration rights means the Oilers are holding the cards while the player has little leverage. There's no reason the Oilers will have to offer $2.5 million to get this deal done.
There's a lot to like about Yamamoto's game. That said, he's yet to put it all together for an extended period of time and there are still major question marks about what he can offer. Is he a goal scorer? Is he a smaller forechecking third-liner that plays bigger than his actual size? Is a complimentary piece on a skilled line or a grinder on an energy line? The Oilers don't know quite yet.
As Kurt Leavins of the Edmonton Journal points out, the ceiling on a new Yamamoto deal is the $2.5m, 2-year contract Colorado handed to Valerie Nichushkin. But, because that deal was signed pre-COVID, it's likely not a good comparable. A more realistic comparable might be the deal given to forward Maxime Comtois in Anaheim. Comtois put up superior offensive numbers in 2020-21(16-17-33 in 55GP) and got a two-year bridge deal with an AAV of $2.04 million.
The good news for the Oilers is if he can get back to form duplicate those numbers from the 2019-20 season, he could come in at a rate under $2.1 million and be a value deal.
Next: It's Time for the Maple Leafs to Play Nick Robertson