Nazem Kadri is eligible for unrestricted free agency. But, he's let it be known that he hopes to re-sign with the Colorado Avalanche. Normally, given how long I've followed his career during the time I've covered the Toronto Maple Leafs, I would just believe that I know what Kadri will do. However, Kadri did one thing that complicated matters. He hired a different and a very aggressive agent in Darren Ferris.
Related: If You Can Pass This Test, You Can Critique Maple Leafs Kyle Dubas
How Ferris Might Complicate the Decision for Kadri
Ferris is an interesting choice because he can shape the negotiations with his "take no prisoners" attitude. Ferris' reputation – as seen most vividly in his actions during Mitch Marner's negotiations with the Maple Leafs that have left Marner scarred with a large number of Toronto fans – is that as a tough, client-focused.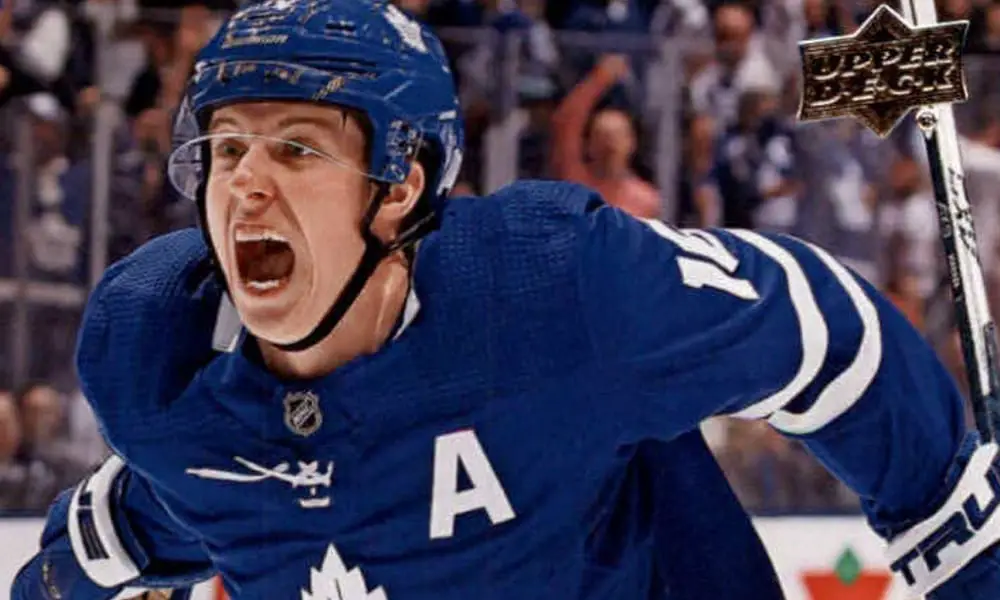 While that's all well and good when a client might want to take an adversarial stance with the team he's negotiating with, it can drive a wedge between parties who want to have a strong relationship later. That would be especially true if Kadri really wants to stay with – and extend a positive relationship with – the Avalanche.
Given Ferris' history as I know it, if Kadri really wants to stay with the Avalanche – the team he's already with – changing your agent might seem to be a bit of a questionable choice. It might mean that Kadri wants to aggressively explore other options.
The Calgary Flames come to mind now that Johnny Gaudreau left for the capital city of Ohio. That would be funny given that Kadri had once before rejected Calgary as a landing place.
If Kadri Is Serious About Staying with the Avalanche
Still, Kadri said that his preference would be to stay with the Avalanche. In fact, Avalanche general manager Chris MacFarland told reporters he asked Kadri's agent to keep him in the loop on all decisions. In other words, the Avalanche wants to keep him, too.
This could be a crazy set of negotiations. As noted, Kadri's announced that his first choice would be to return there. When Kadri was interviewed on the Real Kyper and Bourne Show:
"How could it not be? The Kroenke's have been great supporters of mine and made it clear to me that they'd like me to stay also but we understand that there's a business aspect involved."
Kadri added that "We're going to try to work together. I've shown what my worth is and I'm just looking forward to watching this all develop."
Will he price himself out of Colorado's range? If he does, is that what Kadri might want in the long run.
Related: Maple Leafs News & Rumors: Mete, Benn, Malgin, Kase & Rumpelstiltskin
If Kadri Takes Control of His Negotiations, I Think He'll Stay with the Avalanche
For me, Kadri's landing spot will depend upon how much control he takes over the negotiations. If he takes full say, I think he'll stay in Colorado. If he lets Ferris take charge, there's a good chance he'll follow the money.
Reason One
If Kadri is thoughtful about what his needs are, there are three reasons why I believe he'll stay in Denver. First, from what I learned about him when he was leaving Toronto – which he desperately did NOT want to do. He wants a home. When he finds one, he won't break those bonds easily.
Even though he'd moved from Toronto almost three years ago, he only put his downtown Toronto penthouse apartment on the market all these years later. It took him that long to cut the ties. That it took him that long to put a $5.4 million penthouse on the market after these years is telling. He doesn't cut ties easily.
Now that he's found a home in Denver, I can't see him leaving. 
Reason Two
Second, Nathan MacKinnon is the Avalanche team leader. He's on record that he signed a team-friendly contract so he could stay in Denver with this same group of players to win a Stanley Cup. That desire came true. How much weight will that kind of example from team leadership weigh in on other players? If that's MacKinnon's attitude, how can his teammates not also buy into that belief?
I believe Kadri, who recently in St. Louis suffered racial slurs and death threats, will want to stay someplace that feels safe for him and his family.
Reason Three
Third, Kadri is one of the key players on a Stanley Cup-winning team. He's a leader who belongs. That doesn't happen often, and I can see both external and internal "pressure" (more like desire) drawing him toward that decision.
Third, Kadri is part of a Cup-winning team, and that doesn't happen that often. I can see the group wanting to keep the same group together. The impetus to win one more time will be compelling for him to stay. 
What Will Kadri Get Paid in His Next Contract?
An article from Toronto Star's Kevin McGran speculated that Kadri as an unrestricted free agent would be in line for a healthy raise. Kadri's expiring contract paid him $4.5 million each season. McGran believed that $7.5 million would not be out of sight for a Kadri raise. (from "Leafs mailbag: We're talking about dollar days for Kadri, Kuemper, Campbell and (it's never too early) Auston Matthews, Kevin McGran, Toronto Star, 24/06/2022).
He might be right, but I'm guessing that Kadri will sign for a million less. And, I'm guessing and hoping it will be with the Avalanche.
Related: Maple Leafs Only Need Matt Murray to Be a Good (Not Great) Goalie