With the Colorado Avalanche being the 2022 Stanley Cup Champions, many are wondering what will come of their superstars. After all, Gabriel Landeskog signed an eight-year, $56 million contract, and Cale Makar signed a six-year, $54 million contract back in July 2021, which leaves Nathan MacKinnon remaining. He has one year left on his seven-year, $44.1 million deal ($6.3 million AAV) that he signed in 2016. Avalanche general manager Joe Sakic stated at the 2022 NHL Draft that they are hoping to get an extension done this offseason and that getting him locked in was his priority. With that, there is a general idea of what MacKinnon's next contract could entail.
MacKinnon Contract Projections
Adrian Dater of Colorado Hockey Now reported that MacKinnon wants the most lucrative contract in the NHL, stating:
"NHL sources tell Colorado Hockey Now that the MacKinnon camp is expecting the star center to become the highest-paid player in the league on his next contract, which is currently under negotiation. Right now, the NHL player with the biggest cap hit is Edmonton's Connor McDavid, at $12.5 million. MacKinnon's next deal likely would come with a cap hit of at least $13 million – and quite likely more."

(from 'Exclusive: Nathan MacKinnon Seeking To Be NHL's Highest-Paid Player (+)' – Colorado Hockey Now – 08/08/2022)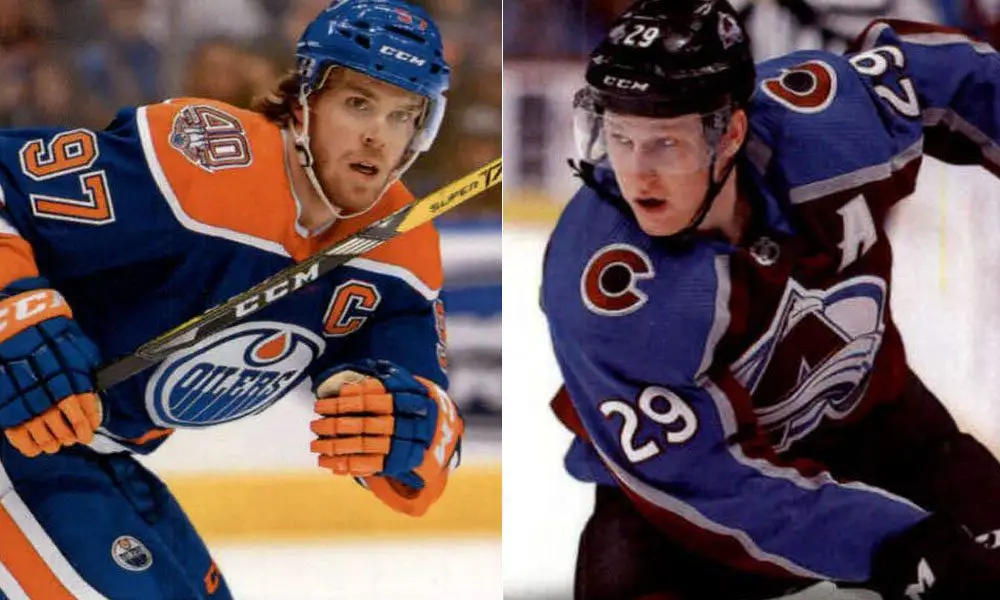 This news isn't particularly shocking. MacKinnon deserves a massive payday.
Over the last five seasons, his 442 points in 338 games are the third-best in the NHL. He's a five-time all-star and was a finalist for the Hart Trophy in three of the last four seasons. At 26 years old, he won't slow down anytime soon. The shocking part is that MacKinnon seems to have changed his tune. In June 2021, he stated that he would take less on his next deal, so he could continue to win with the Avalanche's core. Granted, getting your name etched on the Stanley Cup changes things. Sakic and MacKinnon's camp both know that championships equate to dollar signs. Especially because he was third-best in points (24) and had the most goals (13) on the team during the playoffs.
Related: Nathan MacKinnon Willing to Take Less Again on Next Deal
Avalanche Must Re-Sign MacKinnon
Currently, the Avalanche has $3 million in salary cap space with other worries to note. After next season, Bowen Byram will also become a free agent and needs a new contract, which should cost a good amount. Moreover, J.T. Compher's $14 million contract will come off the books after next season, which should help their re-signing efforts. But, the salary cap will only increase by $1 million due to the loss of revenue from the COVID-19 pandemic. It's projected to stay that way until 2024-25.
The salary cap will continue to make things tricky for NHL teams, but one thing is certain: Sakic has to make this work. Colorado will have a hard time winning another championship without MacKinnon. Although it's debatable if he is worth more than McDavid, the Avalanche will have steep competition from other teams in the open market because generational talents like MacKinnon don't grow on trees. I believe Sakic will get it done, but now, we'll see if MacKinnon ends up settling for less like he initially stated or if he will receive a contract with the biggest cap hit in NHL history.
Next: Are Islanders Thinking About Trading Barzal to Make Kadri Deal Work?