According to Frank Seravalli of Daily Faceoff, he believes there have been increased talks between the Vegas Golden Knights and Buffalo Sabres about the potential of trading for Jack Eichel. The combination of the Golden Knights struggling out of the gate, questions about Mark Stone's injury situation and pressure mounting on the Buffalo Sabres are all reasons to wonder if Vegas and Buffalo try to get something done and if there is a lot more going on behind the scenes with these two teams than people realize.
Related: Would Blackhawks Ask Patrick Kane, Jonathan Toews About Trades?
Seravalli noted that pressure is mounting on the Sabres and the likelihood that Eichel files a grievance is growing. The Sabres and Eichel would like to make a trade before that step becomes necessary. With that said, the Golden Knights are the team Seravalli has said has stepped up. "I can tell you that there has been increased chatter between the Vegas Golden Knights and the Buffalo Sabres about Jack Eichel over the last three to five days." He adds, "I think there's no question these two sides have been in close communication."
The issue for the Golden Knights is that cap situation and the fact that Eichel can't make an immediate impact, something the team could really use as they find themselves struggling out of the gate this season. "The irony here is that if you trade for a guy like Jack Eichel, he's not exactly going to help you right away because he needs the surgery and could be out for three to four months."
Mark Stone Is the Big Question Mark
Seravalli said that Mark Stone's status is the key to all of this. The Golden Knights have labelled his injury situation as anywhere between day-to-day and week-to-week. Seravalli believes this could be a sign that the injury is worse than people think and could open up the hole in the salary cap that the Golden Knights need to fit Eichel in. Stone carries a $9.5 million cap hit and that perhaps Vegas is holding their cards close to the vest.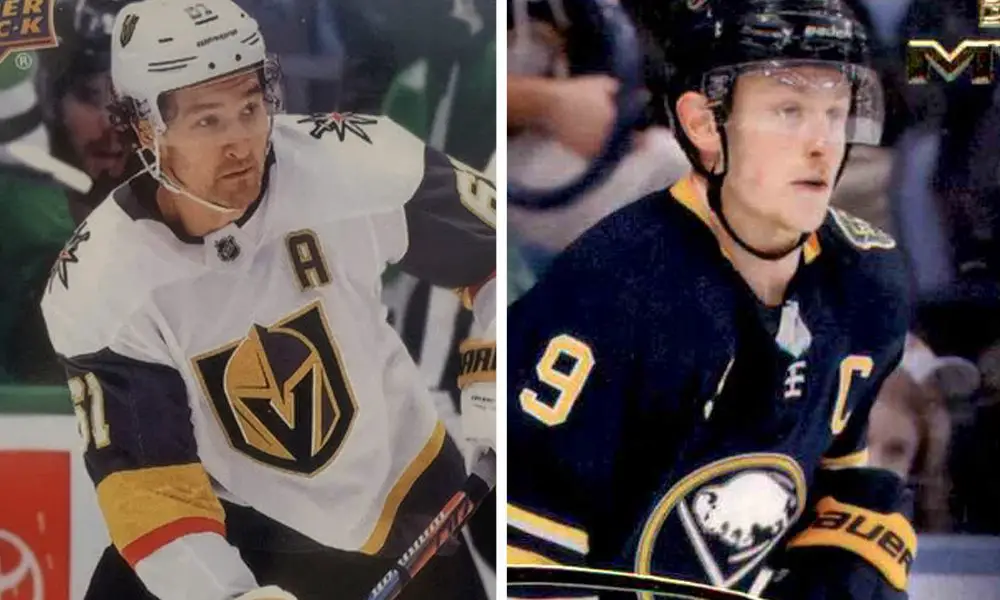 At the same time, the franchise still doesn't have enough money and space and a third party would need to get involved here and retain some salary.
Next: Hamonic Returning to the Vancouver Canucks, Making Stop in AHL