The Toronto Maple Leafs are limping home with a 1-2 record in three road games. Although they lost to the Calgary Flames on Wednesday and to the Vancouver Canucks on Saturday, they did manage to salvage a 6-2 win over the Seattle Kraken on Monday. On one hand, Maple Leafs' head coach Sheldon Keefe felt good and called the win "a good game to finish the road trip off the right way."
However, even with the victory, Keefe pointed out issues the team needed to fix. As he noted, "We made good on the chances that we got in around the net;" however, he also noted that "there was a lot in the game that I didn't like."
Related: Maple Leafs' Quick Hits: Spezza, Liljegren & Nylander
The Maple Leafs Will Have to Play Much Better to Beat the Penguins
The Pittsburgh Penguins will be a tough team for the Maple Leafs to play. First, they've won four games in a row and came back to beat the Philadelphia Flyers in overtime in their last game before coming into Toronto. [Sidney Crosby scored the 500th goal of his career in that game.]
Second, they've played the Maple Leafs two times this season and have won both. That might be motivating for Toronto, but it also shows what the Penguins can do if the Maple Leafs are not on their game.
Line Combinations for the Maple Leafs for the Penguins
When he was asked after Wednesday's practice about the defensive pairing of Justin Holl and Jake Muzzin and if they would be back together for the Penguins' game, Keefe noted "The first thing I would say is to maybe not read too much into the practice today in terms of our decision-making for tomorrow. We might have a different look tomorrow with it."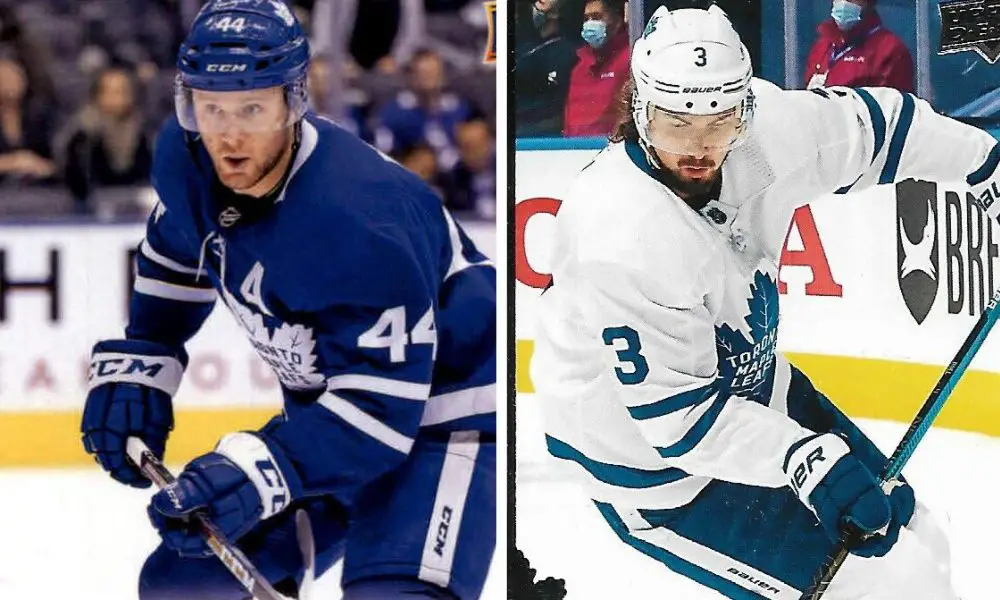 During practice on Wednesday, Muzzin and Holl were together. But, perhaps that won't be the case tonight. The lines look quite "regular" for the Maple Leafs. Both the first line and the second line are the same as they've been for the past while. It means that Alex Kerfoot remains with John Tavares and William Nylander. And, Pierre Engvall stays on the right-wing on the fourth line.
As noted, the defensive pairings remain what we've been used to over the past few games. That likely means that Travis Dermott will a healthy scratch once again. Surprisingly, to me anyway, Jack Campbell comes back against the Penguins.
What Should Maple Leafs' Fans Look For?
Given both Keefe's concerns as well as his happiness with the Kraken game, Maple Leafs' fans should look for the team to come out strong, being fast to the puck, and hard on the forecheck hard. Perhaps that's a reason Keefe chose to start Campbell again.
Against the Kraken, the Maple Leafs pulled hard to protect Campbell so he wouldn't face a lot of rubber. They'll likely try to do that again and not give the Penguins a lot by playing strong defense.
Related: Maple Leafs Not Adding Big Rental On Defense, Other Options Revealed