There's a lot of talk about what the Toronto Maple Leafs will do with their goaltending situation. The chatter was that there was interest from the team to keep goaltender Frederik Andersen in the fold and that Andersen himself was interested in returning. The only issue is, according to TSN's Pierre LeBrun, the organization hasn't made the netminder an offer.
Related: Oilers Elect Not to Waive James Neal, Team Working Hard on Trade
LeBrun writes, "Still time before Wednesday, but pending UFA netminder Frederik Andersen hasn't got an offer yet from the Leafs. Obviously several teams with goalie needs hoping he hits the market." LeBrun is right, if Andersen does go to market, he will be highly sought after in a relatively limited pool of available goaltenders. Tuukka Rask is expected to go back to Boston if he continues his career, the Colorado Avalanche are working on a deal with Philipp Grubauer, and there will be plenty of competition over a backstop like Linus Ullmark. The other options are older, not as productive and more a backup plan than a potential starter.
The issue for Andersen and the Maple Leafs — as was the issue for Zach Hyman and the Maple Leafs — is the money. He's going to command a decent amount of as an unrestricted free agent and the Maple Leafs only have so much to spend. Kyle Dubas says the "door isn't closed" but there's not been a lot of positive talk coming out of the organization.
A couple of weeks ago, LeBrun reported that Andersen's camp was not given permission by the Leafs at this stage to speak to other teams. Whether that meant the team was hoping to get him signed and didn't want him talking to other organizations, or they didn't think the draft compensation would be there if his rights were moved isn't clear. It could simply be that the organization wanted to wait and was hoping he would come back to the franchise with a lower ask so they could get a deal done.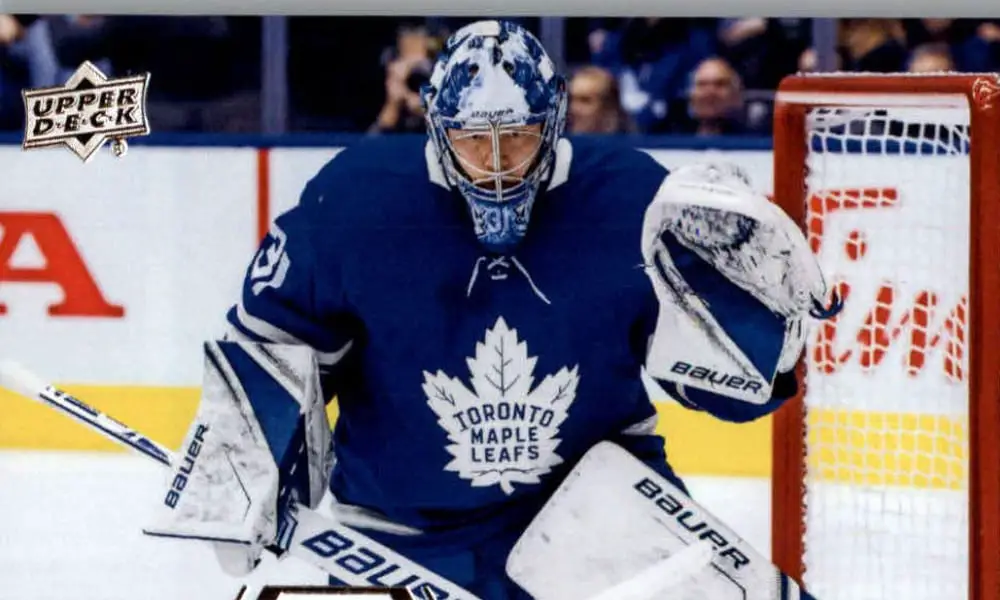 What Will Andersen Get Paid?
The goaltender is coming off a deal that pays him $5 million per season. He's now 31 years old and has been a largely consistent goalie despite taking some heat from fans for the Maple Leafs lack of playoff success. He should be able to get the same kind of money on the open market, it might just be about term and which team is willing to offer the longest contract for him to get a bit of contract certainty.
The Leafs are not likely to pay him as much or more than they did on his last deal and are looking at having him take a pay cut to stay. While it's believed Andersen might be open to a slight pay cut, there's the issue of how much and then what happens with Jack Campbell who many believe is going to be the starter next season in Toronto.
Next: Golden Knights Close to Signing Extension With D Alec Martinez