Some good news for the Toronto Maple Leafs came out earlier today, as it is expected that goaltender Matt Murray will be activated from long-term injured reserve (LTIR) ahead of Tuesday nights game versus the Pittsburgh Penguins.
Related: Maple Leafs Lose Muzzin Long-Term, Cap Space Open for Trade
Murray, 28, was acquired in a deal by the Leafs this offseason from the Ottawa Senators. Many were hopeful that the move would get his career back on track, but an abductor injury has limited him to just one game on the season thus far. Injuries are nothing new for the two time Stanley Cup winner, as he struggled to stay healthy during his two seasons with the Sens.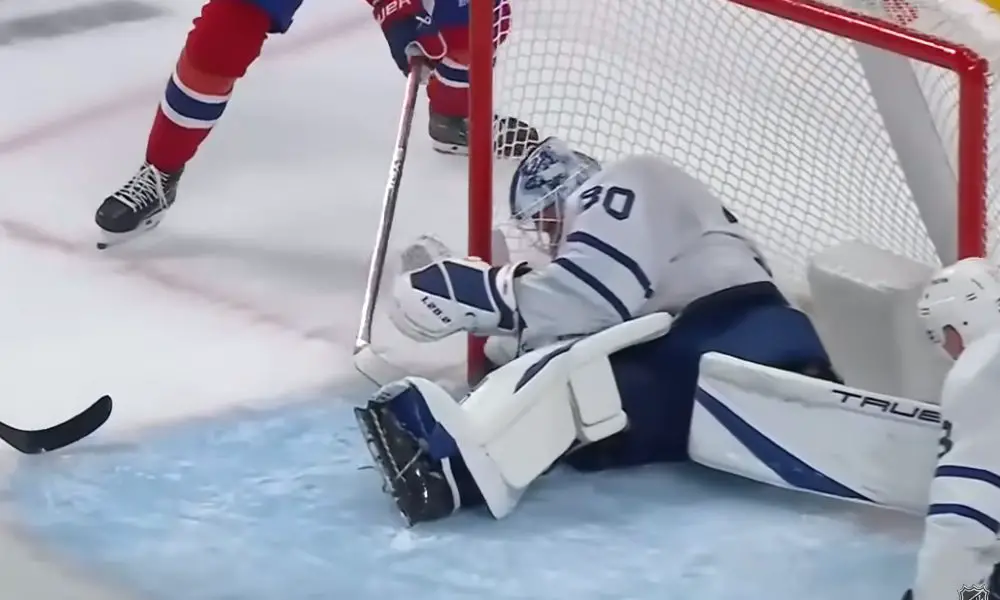 Barring an unforeseen setback, Murray is slated to get the start tomorrow, which would be an extremely interesting storyline given that it will come against the Pens. It was with that organization in which Murray established himself at the NHL level, winning two Stanley Cups in his first two seasons. Due to his immediate success, the Penguins essentially chose to keep him over Marc-Andre Fleury. Though it appeared to be the right decision at the time, Murray's play quickly went downhill afterward, and has remained that way since.
As mentioned, Murray has started in just one game this season, and it didn't go particularly well as he allowed four goals on 23 shots in a 4-3 loss to the Montreal Canadiens in what was the Leafs season opener. He and his teammates will hope for better results tomorrow, as they look to maintain their current position of second place in the Atlantic Division.
Murray's return couldn't come at a better time for the Leafs, who have had to rely on Erik Kallgren and Keith Petruzzelli as of late, as Ilya Samsonov is also currently sidelined with a knee issue. While Murray is certainly a bit of a wild card, he should prove to be a significant upgrade over what this team has been forced to ice lately.
Next: Wayne Gretzky Steeps High Praise On Oilers' G Stuart Skinner