In an interview yesterday during the NHL Player Media Tour, Auston Matthews spoke about his wrist surgery. What was most interesting about the conversation to me was that he hinted that he was injured during much of the 2020-21 season and the playoffs. Not that he was using that as an excuse, because he also suggested that a lot of other players – if not most other players – were also injured at the time.
Specifically, Matthews shared "Some nights were harder than others. Especially with how condensed the season was. But it would be hard to find anybody that wasn't playing through bumps and bruises."
Related: Maple Leafs' Alex Steeves & Nick Robertson: Chemistry at First Sight
Matthews Hints that He's Heard the Critiques of His Lack of Scoring
Regardless of whether it was his fault or not for the 2020-21 playoff loss to the Montreal Canadiens, Matthews went on to comment on the perceived critique of his play by saying that "I did everything I could to feel as good as possible and continue to play and keep going. There's better days ahead, that's for sure."
It seems that the young Arizona-born center is accepting the pressure that goes with under performing – for whatever reason, injury or not – in the difficult Toronto market. And, there is pressure. Toronto is a notoriously tough market when things are going badly, which they did at the end of last season.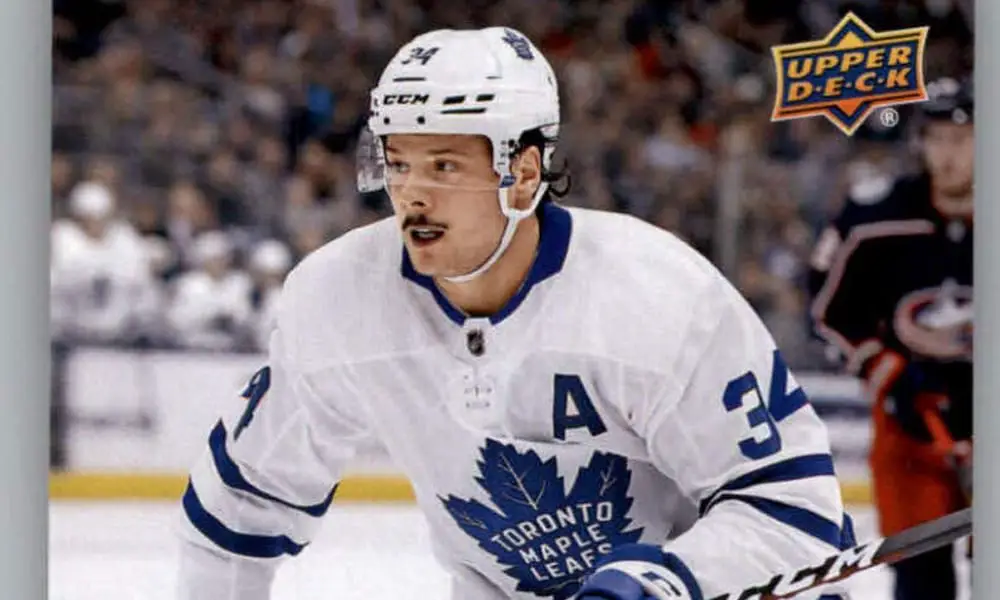 Mitch Marner also Feels the Pressure
Matthews comments were from Monday. Today his line-mate Mitch Marner also acknowledged the pressure and admitted that he also understands the pressure that surrounds playing in the Toronto market. However, he noted that he still believes in this Maple Leafs' team.
Both players remain confident that this team – including he and his partner Matthews – can come through. In fact, it seems as their public conversations are a personal call to arms for themselves to lead the team forward.
Marner and Matthews Are Connected this Season
In an article written by The Athletic's Joshua Kloke, Marner admitted that "The pressure is definitely on." However, he went on to say that "We can't let that doubt get into our minds. We have got to realize that we are a great team, and we have to hold ourselves up to high accountability." (from "Auston Matthews and Mitch Marner know 'pressure is definitely on' the Leafs. But they're preaching patience, too," The Athletic, Joshua Kloke, 14/09/21).
What does Marner intend to do?
Marner noted that he was keeping things focused on the present and he wasn't worrying about what comes next or what could happen. Although Marner's a great young player who had a really strong COVID-19-shortened season by scoring 20 goals and putting up his team-leading 67 points in 55 games, he still could not escape the criticism of his lack of scoring against the Montreal Canadiens. In fact, he seemed to be the magnet for most of that criticism.
Kloke's article noted that Marner plans to make up for that by attacking more and getting more pucks to the net. Perhaps he's come to believe that his pass-first to Matthews way of playing has become too predictable.  
Related: Does Maple Leafs' Matthews Believe Hockey Can Survive in Arizona?
Putting Two and Two Together
Linking Matthews' comments Monday and Marner's comments Tuesday, they're on the same page. Both are saying that the bad times are forgotten and they will concentate on the "better times" ahead. There's little that Maple Leafs' fans would hope for more that this twosome leading the team well into the postseason playoffs.
We'll see what happens soon.