A team many expected to be better than they've shown this season, the New York Islanders might be at a crossroad early in the 2021-22 NHL campaign. Sitting last in the Metropolitan Division, the season is getting close to slipping away on a club that was thought to be an early playoff contender in the East. The news went from bad to worse when defenseman Ryan Pulock went down.
Related: 3 Players the Canadiens Might Be Thinking About Trading This Season
Shy one of their better defensemen, Arthur Staple of The Athletic writes that GM Lou Lamoriello might be up for replacing the player in the short term in an effort to make sure the season doesn't slip away. Being able to pull the trigger on a trade is one of the reasons the Islanders moved the contracts of Johnny Boychuk and Leo Komarov and it might be time to see what's out there on the marketplace.
While it's early and teams aren't prone to making big trades at this point in the year, Lamoriello isn't a typical GM. He does things his own way and keeps a lot of what he's planning close to the vest. Staples wonders if the veteran executive is looking around the market to see what's potentially available. Among the names he mentioned are a variety of pending free agents and solid players from organizations that are likely already deemed sellers.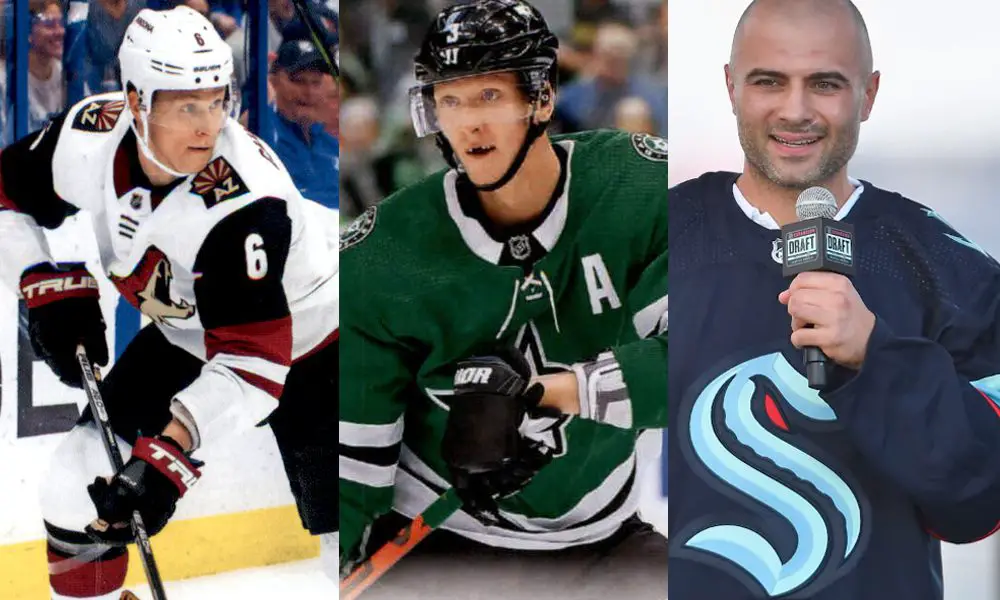 Staple suggests that Arizona Coyotes' d-man Jakob Chychrun would be the Islanders' home run get. Locked in for three more seasons at a reasonable salary of $4.6 million, it's unlikely the Coyotes would be eager to move one of their better young stars but the team has been public about their desire to rebuild and add more draft picks.
Staple writes:
The Islanders are in win-now mode, which means Lamoriello's 2022 first-rounder and one of his top prospects — Bolduc or, more likely, 2021 second-rounder Aatu Raty — is the likely starting point for trade talks for a player like Chychrun, who had 18 goals and 41 points in 56 games last season and is signed for a very reasonable $4.6 million per through 2025.
Also on Staple's list is pending UFA John Klingberg of the Dallas Stars, veteran UFA Mark Giordano of Seattle. Some other names that Staple called smaller adds were Vince Dinn (Seattle), Ben Chiarot (Montreal) and Marco Scandella (St. Louis).
Next: Bruins' Reporter Suggests Jake DeBrusk Be on Rangers' Radar