On Saturday afternoon, just hours before the Edmonton Oilers took on the Seattle Kraken in one of the few NHL still being played on a schedule of postponed games, Jesse Puljujarvi was entered into COVID protocol. It was a situation the Oilers tried to avoid, which is why they traveled much later than they normally would. The team was unable to avoid what seemed to be inevitable, which was another player testing positive.
Related: Oilers Make a Number of Roster Moves Ahead of Game vs. Kraken
This time it was Jesse Puljujarvi. The problem for Puljujarvi is that he is the only player on the Oilers to have tested positive on the road. For guys like Duncan Keith, Ryan Nugent-Hopkins, and others, they can stay in Edmonton and quarantine in the comfort of their own homes. Puljujarvi now has to quarantine in a hotel and can't travel with the team.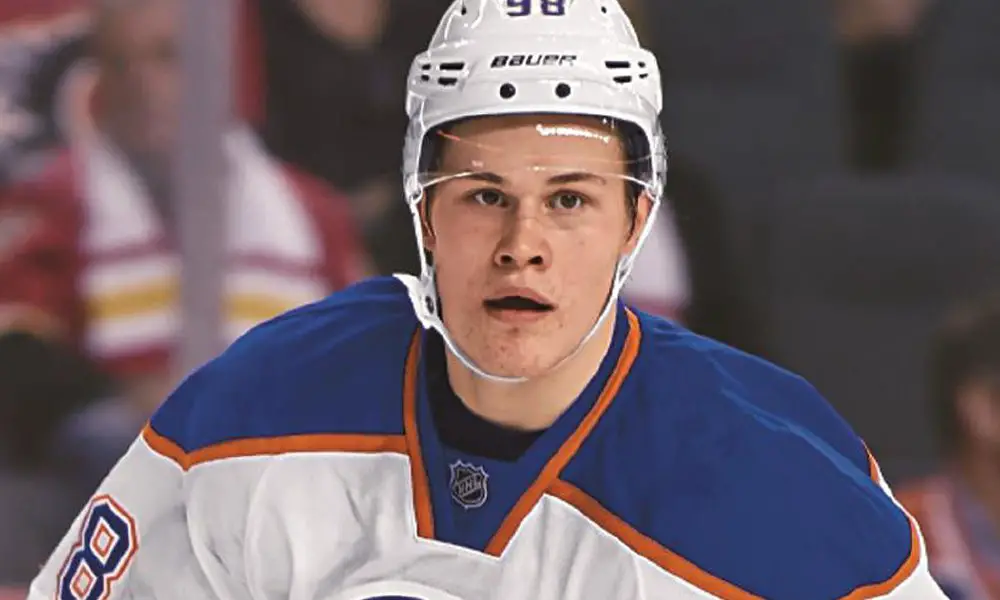 As per the COVID rules of the NHL, Jesse would have to take a private charter back to Edmonton and not the same one as the other members of the team. It's a challenging situation because the NHL is trying to get through these last few games before the holiday break without having to hit pause on the season. If they're able to, they can reset a little. Puljujarvi can't. He'll have to find a way home.
Fortunately for Puljujarvi, the Oilers will likely send a private charter plane to pick him up. While crossing borders complicates things, it is believed there is a way to privately fly Puljujarvi back to Edmonton, and the Oilers will make that a priority.
For Canadian residents traveling by air or water, re-entry is permitted into Canada with a positive test. However, border guards will ask about a plan to self-quarantine for 14 days and may refer travelers to public health officials for further steps.
Mark Spector writes that Sportsnet reached out to the Oilers about this situation. He writes:
As for Puljujarvi, he can't fly home on the Oilers charter now that he's tested positive. We asked a team exec after the first period how the big Finn would get home to Edmonton. "We're working on that," came the reply. Jesse Puljujarvi remains in Seattle today while the Oilers do the paperwork to charter home a Covid positive player, which takes time. Oilers hoping to have him in Edmonton late today or tomorrow.
While there were no border crossings involved, something similar happened to the Toronto Maple Leafs who needed two airplanes to bring their players home from Vancouver. They used a regular charter for their team and staff and a separate charter for John Tavares, Alex Kerfoot, Wayne Simmonds and Jason Spezza – their players in COVID protocol.
Next: Maple Leafs 2021-22 Statistical Leaders: 10 Interesting Facts