He's 30 years old, and this is his first full season as a starter for any NHL team. Yet, he's come through for his Toronto Maple Leafs over and over again. As a result, this week he was rewarded with a call to the NHL All-Star game. 
Related: For Maple Leafs, COVID-19 Isn't Over Nearly Yet: Ritchie, Kase & Holl
Campbell Had to Wonder If He Would Make It
There had to be times when Campbell didn't think he would make it in the NHL; and, even after his strong season in 2020-21, his team didn't know for sure that he was the real deal. So, to hedge their bets, the Maple Leafs' organization decided that it needed a two-goalie system this year. 
As the rumors go, Frederik Andersen wasn't willing to be part of such a system so he signed on to be the starter with the Carolina Hurricanes. Like Campbell, by the way, Andersen is also playing lights-out hockey. Mrazek, on the other hand, remains a question mark for the Maple Leafs' organization.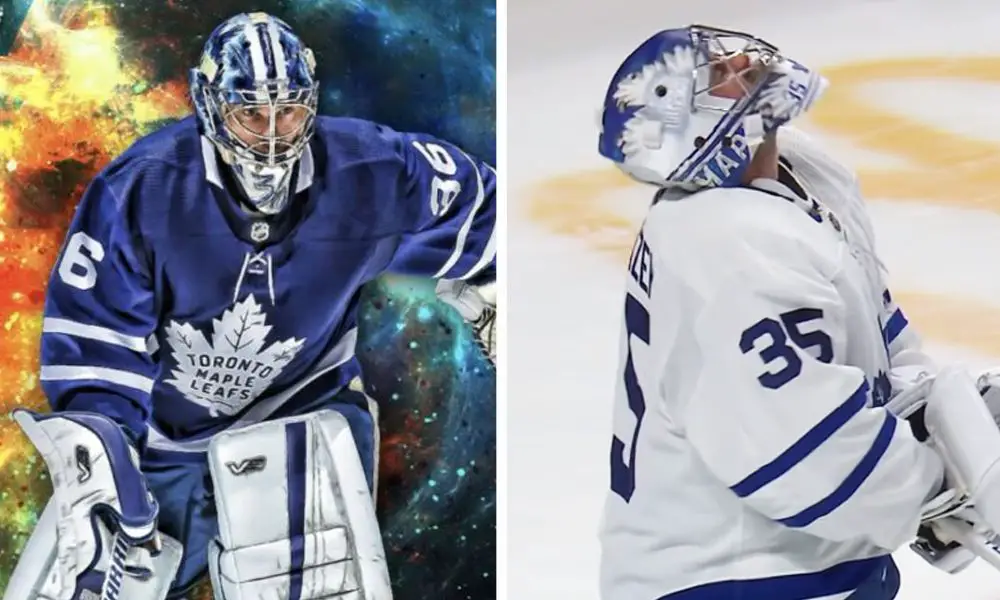 Mrazek has missed significant time nursing a number of groin injuries and only came back to play his first game since December 11 on the road against the Arizona Coyotes. His team went down to defeat by a score of 2-1. As his head coach Sheldon Keefe admitted, he could have made one more key save.
But that's for another post. The purpose of this post is to congratulate Campbell for his All-Star game selection. It's quite an accomplishment for the former journeyman goalie, but don't tell his teammates. They know that it's well deserved and they are especially happy for Soup, as he's called.
Campbell Had a Good Feeling
As Campbell noted about his first invitation, "I had a good feeling about it, of course, statistically speaking, but you never really know."
Perhaps he's correct that you never know. However, to those on the outside looking in, Campbell might be alone in that feeling. What hockey fans, regardless of the team they root for, can argue with an 18-5-3 record, a goals-against-average of 2.02, and a .935 save percentage?
Campbell admitted that he "was definitely thinking about it a little bit yesterday." So, when his general manager Kyle Dubas, assistant general manager Brandon Pridham, and goalie coach Steve Briere all came to see him and to deliver the good news on Thursday when the team was enjoying a day off in the desert, Campbell thought "It was pretty cool."
Campbell said he was just coming back from working out and his goalie coach Steve Briere drove up to him in a hotel golf cart on one side with Dubas and Pridham in another golf cart on the other to share the news. Campbell noted that it "was really cool and something I'll never forget."
Campbell's Success Came After Years of Struggle
Campbell is not only one of hockey's nice guys, but he's also a feel-good story. His rise to NHL All-Star came after years of a confidence-draining struggle early in his early career. Only during the past two seasons has he begun to live up to the potential he showed during an amazing junior career.
Auston Matthews sees Campbell's story as a lesson not to give up. Matthews, who will captain the Atlantic Division All-Star Team in Las Vegas, suggested that Campbell's journey is "something that people can look at and learn from."
Matthews added that "He's (Campbell) been through a lot of adversity. No one route is the same. Obviously, his took a bit longer and was a bit of a winding road, but he's here now and that's life sometimes. It speaks to the mental fortitude that he has and the commitment and passion to be the best version of himself."
As Always, Campbell Credits Others
Campbell's nature is to defer accolades; and, once again, he quickly credited others for helping him. He noted that "My family has stuck with me my whole career and been so supportive so it's a big moment for my family." Plus, he added, it was a "credit to the team and how well they've played in front of me all year." 
We add our "Congratulations."
Related: Three Takeaways from Maple Leafs 2-1 Loss to the Coyotes