It's tough to say whether the Arizona Coyotes deserve some credit for winning this game or Toronto Maple Leafs' goalie Petr Mrazek deserves much of the blame. Mrazek put his team behind 4-1 when he was only able to stop eight of 12 shots during his time in the crease. 
Perhaps it's some of both. In the end, the Coyotes allowed the Maple Leafs to tie the game at 4-4. They took the home team to overtime before they scored goal number five to win 5-4. It was the Coyotes' fourth straight win, so it can't be all luck.
In this edition of Maple Leafs' takeaways, I'll first look at the performance of goalie Petr Mrazek. Second, I'll look at first-line center Auston Matthews. Third, I'll look at how rookie goalie Erik Kallgren did in his NHL debut. 
Related: Maple Leafs' Quick Hits: Ritchie, Muzzin & Bunting
Takeaway Number One: Petr Mrazek Didn't Play Well at All
Petr Mrazek was beaten four times on 12 shots in Thursday's 5-4 overtime loss to the Coyotes. Could things have gone worse for Mrazek? That's a rhetorical question, and the answer is No.
Mrazek had a chance to steal the net with a strong performance. In fact, even the radio play-by-play team made that clear before the game. It didn't take long for them (and everyone else) to realize that possibility wasn't going to happen.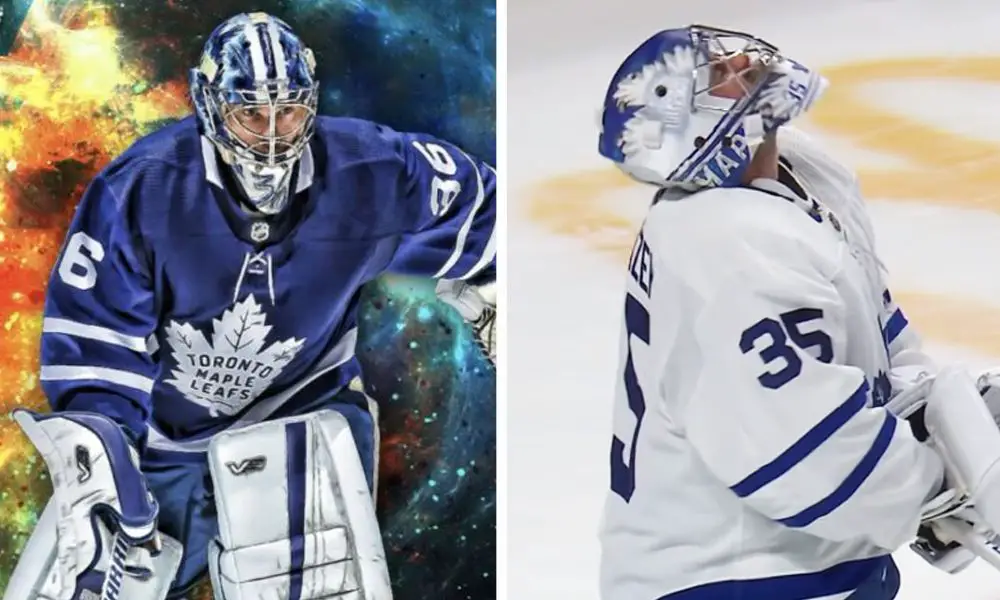 Now that Jack Campbell is out with a rib injury for at least two weeks, who fills in? Will Mrazek start in Hamilton on Sunday? In a way, Mrazek got lucky that his teammates came back to tie the game after he was replaced. As a result, he didn't get the loss. However, his statistics dwindled to a goals-against-average of 3.43 and a save percentage of .884. 
Takeaway Number Two: Auston Matthews Scored Goal #44 
Auston Matthews has carried the team over the past few games; and, tonight was no different. The team just couldn't win, but that wasn't on Matthews for not trying. He was masterful and scored his 44th goal of the season in his team's loss.
The Maple Leafs entered the third period down by three goals, then the team's offense – led by Matthews – simply took over the game. The Coyotes hung on to take it to overtime, but not before there was plenty of heroics.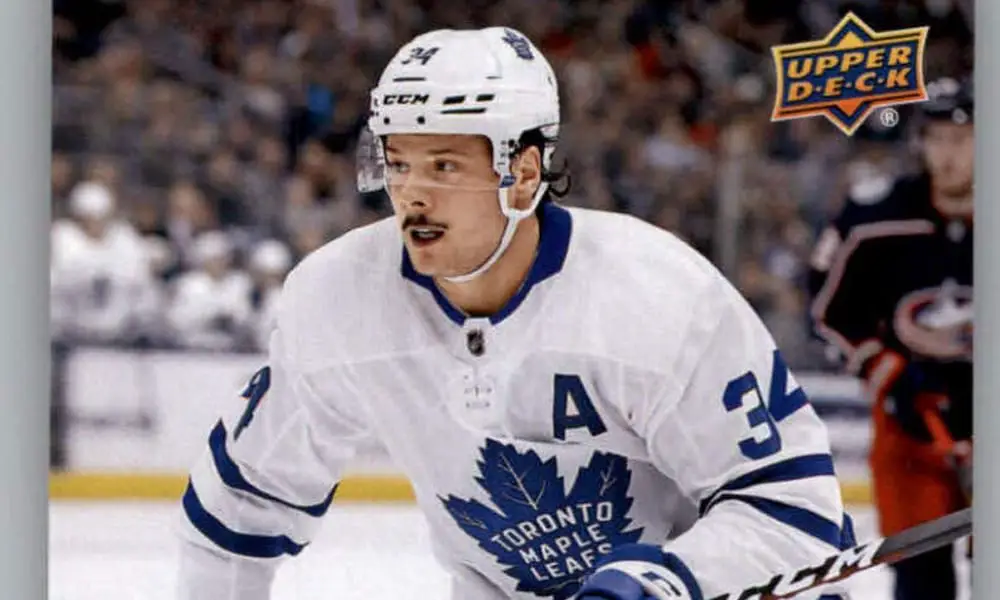 Matthews was chief among the offensive heroes. He started the comeback by scoring a gorgeous goal in tight on a hard-working Coyotes' goalie Scott Wedgewood. Wedgewood made 34 saves for the win. In the end, the Maple Leafs got a point, but not two. 
Matthews has been on fire lately. Of his 44 goals, 37 have been in his last 38 games. If he keeps up the pace he's on, he could score 65 goals on the season. The last person who scored 65 goals in a season was Alex Ovechkin who had 65 during the 2007-08 season. 
Takeaway Number Three: Erik Kallgren Played Really Well
So here's the deal. First, Mrazek allowed four goals on 12 shots before he was replaced during the second period. Second, starting goalie Campbell is rehabbing a rib injury for at least the next two weeks. Third, Maple Leafs' head coach Sheldon Keefe had little choice but to throw in Swedish rookie Erik Kallgren, who today was called up on an emergency basis. Fourth, Kallgren played great – even in the loss.
Are you thinking what I'm thinking? Kallgren's play after he was thrown into the fray was excellent. In fact, coach Keefe lauded him after the game by saying:
"He was great. He was calm, cool, and collected. He made big saves. He looked really confident for a guy going into his first start in those circumstances with no heads up. I thought he looked excellent. He didn't get tested a lot, and when he did, he was really good."
Keefe went on to say that "Obviously, there is nothing he can do at all on the winning goal, but he kept us alive on that save in overtime just before that. He gave us a chance to win the game the other way with Will's breakaway. A great showing by him. He should be proud of himself."
Takeaway Four: We're All Thinking the Same Thing, I Know It
So, most Maple Leafs' fans must be thinking what I'm thinking. It's time to see what Kallgren can do with some games in the NHL. Is there any chance in the world that Kyle Dubas might not have to consider finding another goalie? 
Why not give the young Swede some games in the net while Campbell heals? He can't play worse than the two regular Maple Leafs' goalies, can he?
Kallgren might be good. Even better, it might give the team something to rally around so they get out of their habit of falling behind and then having to come back to win. Well, at least that's the case until your star gets held during the overtime period and no penalty is called. 
Sometimes there's more going on than a team's deep desire to win. The puck can bounce funny. The referees can miss a call. A player can lose an edge. Or, a goalie can move the wrong way.
I'd like to see what Kallgren can do in the net.
Related: Four Takeaways from Maple Leafs 6-4 Win Over the Kraken