The Sedin twins were inseparable on the ice. Now it seems they're inseparable in their new roles as senior advisors for the Vancouver Canucks. One thing we do know is that the twins are loving their work. (from "The most fun I've had in a long time: Daniel Sedin relishing active role in Canucks management," The Province, Patrick Johnston, 24/08/21).
Related: Elias Pettersson: "I Just Wanna Play Where There's a Chance of Winning"
The Twins Were Ready and Are Loving Their New Work
Both brothers – Henrik and Daniel – were recently hired as senior advisers to the team. They're still learning about their new work; but, so far, they've been taking active roles in the decision-making processes that has been one of the Canucks' busiest off-seasons ever. And, as Johnston wrote in his recent article, both twins are loving their new roles as senior advisors.
After the Sedins retired together, they both took a few years away from hockey. However, now that their children are older, it just seemed like the right time for them to find new roles within the organization. Ergo, both joined the Canucks' front office.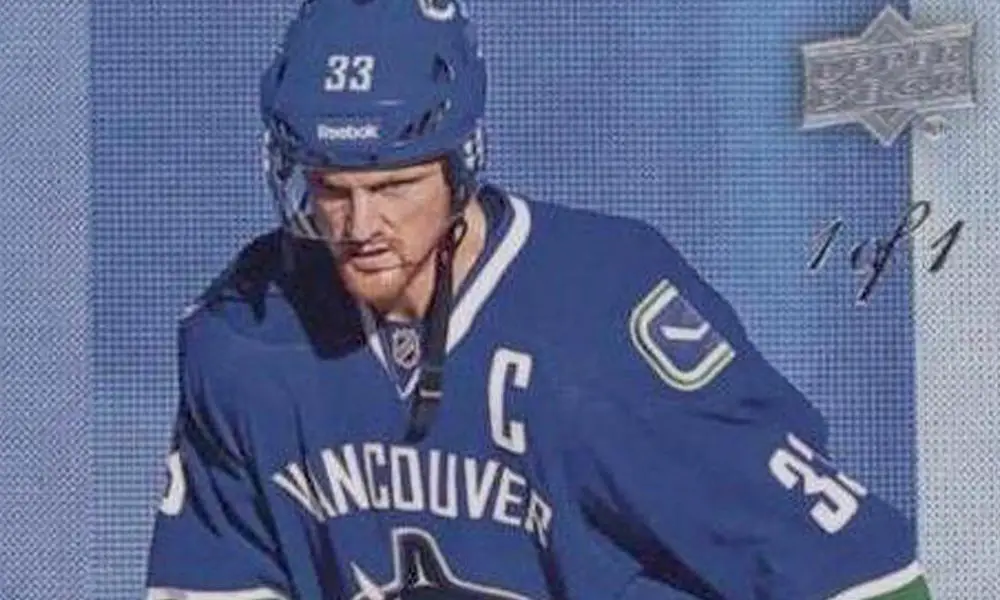 And so far, as Daniel said during the interview that was the content for the newspaper article, there hasn't been much of anything that has been hidden from the twosome. Canucks' general manager Jim Benning has been sharing the entire decision-making processes of the organization.
Thus far, it's been a bit of a surprise. As Daniel noted, "We've never seen that part of the business."
It's the Phone, More Phone, and Even More Phone
Daniel reported that one of the most interesting things for him has been the amount of time that a general manager spends on the phone.
He said, "The whole of July was a lot of long days. We were able to sit in on everything. Jim was making phone calls and taking phone calls. They include us in everything and that was such a whirlwind the first month, but it was so much fun to be part of. I told my wife the other day … it's the most fun I've had in a long time. Getting up in the morning and going down to the rink and going into the office. There's been a lot of fun."
In fact, two things that were surprises were not only how much time was spent on the phone but also the purposes of those phone calls. As Daniel noted, it was "trying to pry out information from others, hoping to have a better understanding of the cards other teams were holding, like a poker player might."
Sedin noted that, "It is a lot of phone calls, a lot of going back and forth and discussing things and all that. It was nice to be part of. I'm really happy with the last month and a half."
A New Respect for the Work that Benning Does
Through all of this work, the twins came to appreciate the work that Canucks' general manager Jim Benning does. Specifically, they noted: "You realize how much time, Jim especially, spends on the phone talking to GMs, talking to agents. It was surprising how much it was. I mean, I knew that that's part of what he has to do, but it was a lot."
How Committed Are the Twins to Working Hard?
Both the Sedin twins, who were known for their work ethic on the ice, are bringing that same work ethic to their new jobs. They noted: "We were like, 'We're not gonna be there half the time and just show up.' We're there to learn. To learn you have to be there. You have to be there all the time. We couldn't be more happy with how, like I said, how they included us in everything and have really given us an opportunity to learn. It's something we're grateful for."
Sedin Is Looking to Learning the Entire Business
Daniel also hopes to work a lot with Ryan Johnson, who's the general manager of the Canucks' AHL affiliate – the Abbotsford Canucks – to learn from the scouts and development coaches about how they evaluate players. The Sedin twins bring a wealth of experience to their work from their experience as players. Still, they want to learn more. There are aspects of the game that are new to them, but they are committed to learning as much as possible.
Good Luck to the Sedins as They Work to Rebuild the Canucks' Team
Even if you're not a fan of the Sedin twins – but, why wouldn't you be? – you have to respect their intelligence and the way they approached hockey. They were two great resources for this Canucks' franchise, and acted professionally in every aspect of their work.
There's no reason to believe they'll do otherwise with their new positions.
Related: Oliver Ekman-Larsson's New Role as Veteran for the Canucks