Despite the fact goaltender Tuuka Rask has been practicing with the Boston Bruins, the team and the netminder have not gotten down to business and talked about a new contract yet. Speaking with reporters on Wednesday including NHL.com's Amalie Benjamin, team president Cam Neely said GM Don Sweeney and Rask have talked frequently, just not about a new deal for this season.
Related: Could Avalanche and Maple Leafs Be Trade Partners?
"I don't think they've talked contract just yet," Neely said. He added, "Certainly wanted to see Tuukka ramp up in practice and whatnot." While it's not clear if the Bruins have liked what they've seen out of Rask or not, it seems the main reason the two sides haven't talked money is because of the current state of the NHL. It's the pause and the lack or reps because of shut down practices that have left both sides feeling like there's not enough information to go on.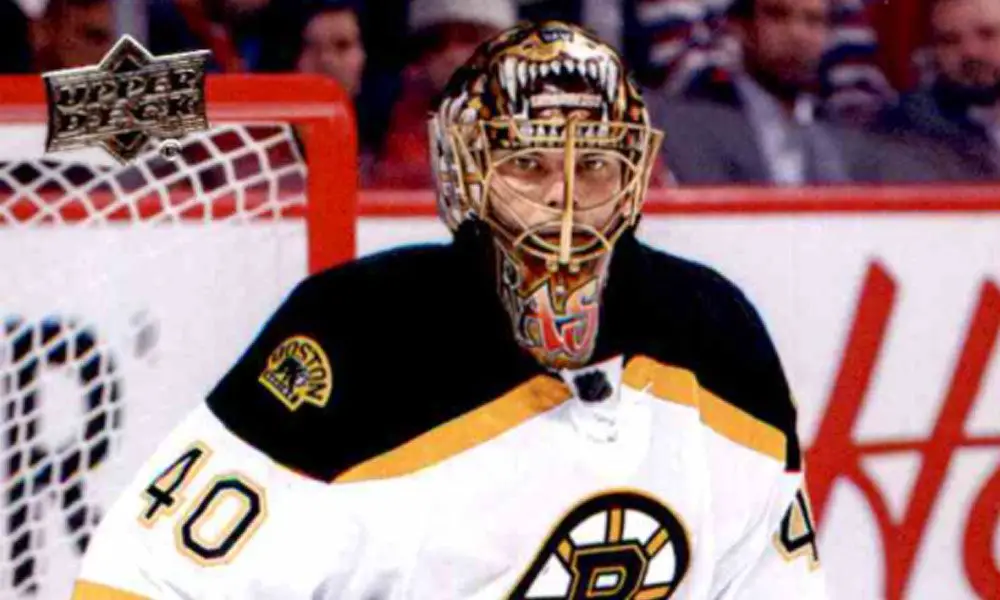 The Bruins aren't prepared to make a commitment to Rask — even if he's going to come at a very low cost to the franchise — if he's not fully recovered from a torn labrum in his right hip. The expected timeline for his return was January or February of 2022 and it's still only late December. That gives both sides time to take a wait-and-see approach.
If and when Rask is ready, the Bruins will be happy to talk turkey and the veteran goalie will want to talk details of a prorated deal. If he's healthy, Rask is useful, but the Bruins aren't exactly hurting for goalies. Linus Ullmark and Jeremy Swayman are both on the roster and ready to play.
When the time comes, the question will be, do the Bruins sign him and run with three goalies? If the NHL goes back to taxi squads, the decision gets a lot easier. Should the league try steer clear of letting teams sign reserve players in the event of more positive COVID tests, having a three-headed goalie situation is not a given.
Next: NHL Extends Holiday Pause, 14 Games Postponed