Edmonton Oilers' defenseman Evan Bouchard got off the schneid in a big way on Saturday, with rookie forward Dylan Holloway scoring his first and biggest goal in the NHL as the team came from behind in the third period of Saturday's game versus the New York Rangers. Leon Draisaitl scored a late goal to make it 4-3 and the Oilers avoided a huge loss and going 0-3 during their road trip through New York.

The Oilers had played fairly well in their last outing against the New York Islanders but ran into a hot goaltender in Ilya Sorokin. Igor Shesterkin looked unbeatable too, but the Oilers kept pressing and Bouchard scored two, then Holloway one quickly after to bring the Oilers back. A timely power-play goal avoided a long plane ride home where Edmonton would have had to go back to the drawing board officially under .500 as a team on the season. Oilers play-by-play man Jack Michaels called it a potentially pivotal moment in the Oilers' season and he might be right, despite the fact it is still only November.
For Bouchard, this was a big weight off of his back. He'd been fighting the offense, trying to get repeated shots through and having them blocked over and over. You could sense the frustration growing. Getting rid of that goose egg will be huge for his confidence.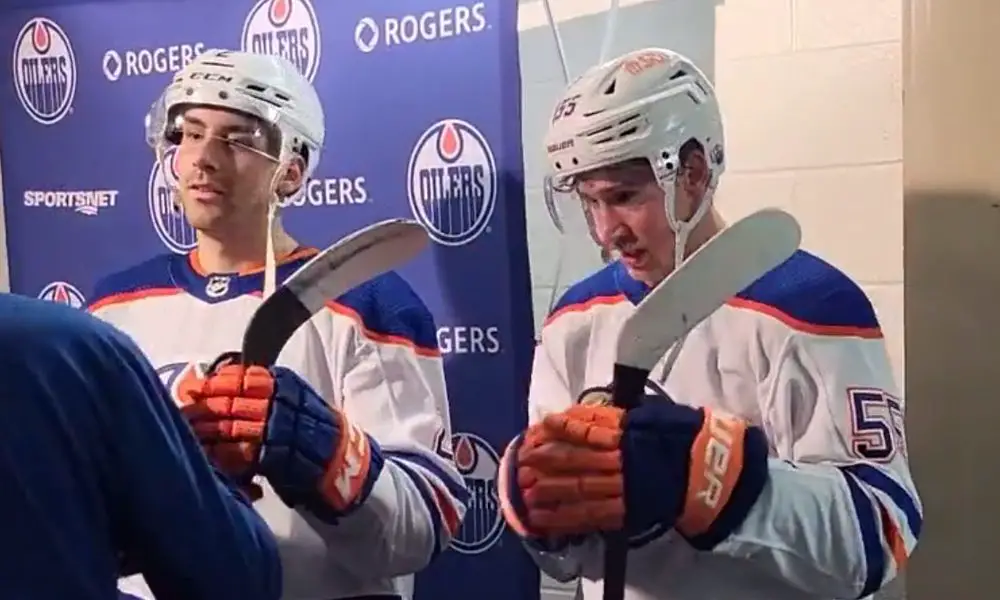 Unlike Bouchard, Holloway never seemed too down in the dumps. He wasn't getting a ton of minutes, but he seemed confident his chances would come and he ripped a wicked shot off the left post and in to post his first-ever NHL goal. He's bound to get more ice time as a result, especially if Warren Foegele is out any significant amount of time — he left the game in the third period and didn't return.
Statement Win For Oilers?
The season is far from over and the Oilers haven't been play as they'd like to, but this comeback win over the Rangers could turn out to be a statement victory. The team needed a boost of confidence and some help from their depth players to get them a win. Some inconsistent play and some bad luck haven't helped their season, but if they can avoid going on a run of losses, they'll stay in the playoff hunt.
Ryan McLeod had three assists and Jack Campbell made 20 saves to pick up the win.
Next: Matt Murray Accused of Unethical Play in Friday's Win Over Wild