Many will say the Montreal Canadiens were fighting an uphill battle. The officials in Friday night's game seemed to miss call after call, including a high stick that should have been called, yet the Canadiens pulled out a win in overtime to go up 2-1 in the series versus the Vegas Golden Knights. Esteemed hockey scribe Ken Campbell wrote, "After tonight's performance, Chris Lee and Dan O'Rourke can't possibly get another playoff game, can they?"
Related: Richardson, Burrows to Coach Canadiens After Ducharme Gets COVID-19

Without head coach Dominique Ducharme behind the bench — he tested positive for COVID on Friday afternoon –, associate coach Luke Richardson was running the bench. Vegas registered the first 12 shots in the game but Carey Price held the Canadiens in it. The Golden Knights ended up outshooting the Canadiens 45-27 in the three periods plus extra time, but a miscue by Marc-Andre Fleury late in the third opened the door for the Canadiens and allowed them to tie it up. One has to wonder if this will have a lasting effect on Fleury throughout the remainder of the series. This was his second terrible goal in three games.
A back-and-forth overtime, the Canadiens started to pick up the pace and actually outshot the Golden Knights 6-5. So too, there were at least two blatant penalties that the officials missed that should have given the Canadiens a power play. Despite all that, Josh Anderson knocked down a pass to enter the zone, Paul Bryon picked up the puck and sent a fantastic assist back to Anderson who put it in the net for the win. It was Anderson's second goal of the night.
Perry wasn't on the ice or the bench for the game winner as he'd gone to the dressing room to be attended to after a high stick left him cut and bleeding. It was an obvious miss by the NHL referees, officials who are being heavily criticized on social media following the game.
The Canadiens Survived Game 3
Price and Anderson were easily the stars of the game for the Canadiens. But, giving credit to the Canadiens, they gained their composure and never seemed to feel out of the game. Vegas was drowning the Canadiens in scoring chances but the Canadiens turned it on and came alive at the most important moment of the game.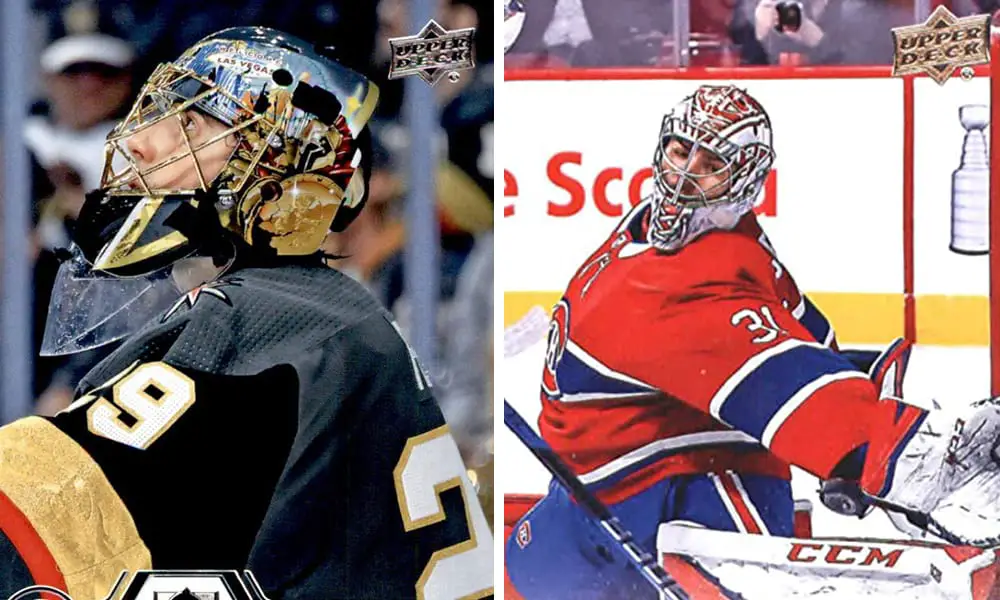 Some will say the Canadiens shouldn't have won here. Considering the officiating was lopsided and the team was badly outshot, there's an argument the Habs should be down in this series. Others will say the Canadiens earned the win. Not only because they hung in, but because the officiating was clearly on the side of the Golden Knights throughout the contest.
Carey Price picked up win #10 of this postseason and becomes the 4th different Canadiens goaltender to post 10 or more wins in a single playoff year. He's the first to do since Patrick Roy achieved the same feat in1993. The goaltender is now 10-4 with a .932 save percentage.
Next: Insider on Jack Eichel Trade: "Comfortable in Saying Jack Will be Traded"