The Toronto Maple Leafs played their worst game of the season last night. From my perspective, it was even worse than the 7-1 loss to the Pittsburgh Penguins on October 23. Really, I have never seen the team give up so many odd-man rushes on the rookie goalie Joseph Woll, who valiantly tried to hold his team in the game.  
Alas, he could not. In this post, I have too many thoughts to put into the usual just three takeaways. I limited them to 11 takeaways and even found three that were positive.
Related: Three Takeaways from Maple Leafs 4-3 Shootout Loss to the Wild
Takeaway #1:  Joseph Woll Was Better than People Think
When the Maple Leafs were still in the game, Joseph Woll came up with three or four great saves that he made look easy – one, especially, after a Jets' power play. It could have been worse had Woll not been on his game. Woll was excellent during the game and the score does not reflect his play. (Okay four positives.)
Takeaway #2: Who's Watching These Games and Writing About Them?
I don't know what game some reviewers were watching. Last night, it wasn't the game I witnessed. Some reviewers' notes about Woll implied his game was weak. Not from what I saw, it was Woll against the Jets' team.
Takeaway #3: Poor Maple Leafs Defense
The Maple Leafs' defense was poor – especially during the second period and the early part of the third period. As I noted, I've never seen a team give up so many odd-man chances in one period or one game. It was a Blake Wheeler break-way, or a two-on-one, or even the occasional three-on-one. And, it didn't just happen one time: it recurred time after time. For example, the fifth Jets' goal was a four-on-two.  
Takeaway #4: The Worst Period the Maple Leafs Have Played
The second period (and the first part of the third period) might have been the worst period the Maple Leafs have played all season. The first 10 minutes of the second period were awful for the Maple Leafs.
Takeaway #5: Penalties Cost the Team
The Maple Leafs made a number of costly penalties. It's possible that this is an area of work and that these could be taken out of the Maple Leafs' game. 
Takeaway #6: One Road Trip: Two Different Games
The goals during Saturday's game against the Minnesota Wild and tonight's game were completely different. The goals the Wild scored were flukey – unfortunate bounces. The goals the Jets scored were all good goals – insofar as I recall. But they just were the result of poor play. 
Takeaway #7: The Jets Buried Their Chances
The Jets are a good offensive team, and when they got opened they moved the puck well and created great scoring chances for themselves. Without a defense, it was easy pickings.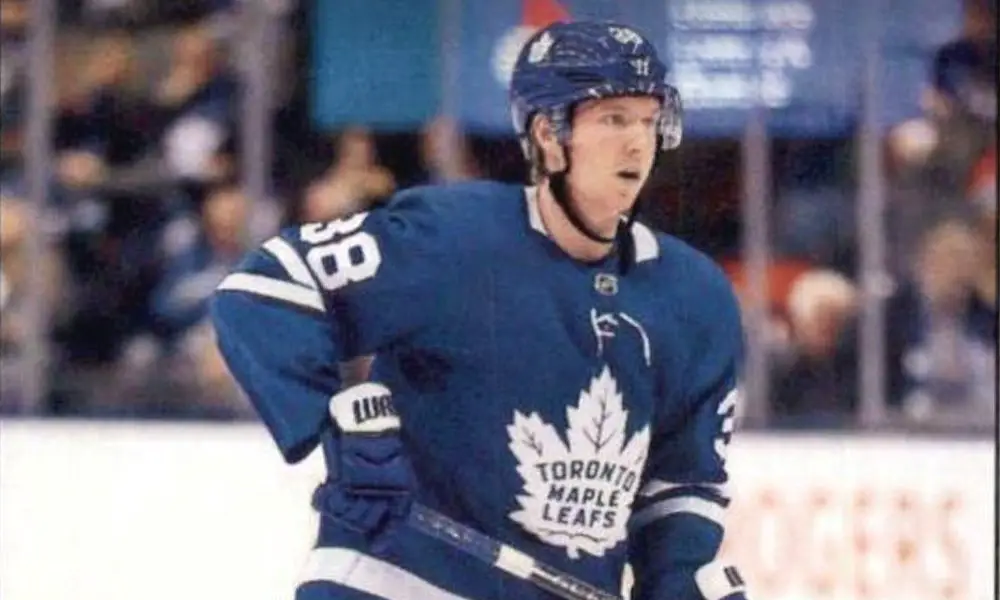 Takeaway #8: Expect Rasmus Sandin Out for a While
Rasmus Sandin left the game early after suffering a knee-on-knee hit by Jets' defenseman Neal Pionk. I watched the video after the game a number of times. It makes me wonder if the NHL will review it and if there's a suspension coming. I hope that Sandin will return soon; however, I think that's a pipe dream. 
Three Positive Maple Leafs Takeaways
Takeaway #9: Michael Bunting Is Fitting In
Michael Bunting got an easy power-play goal and drew another penalty or so. Bunting has taken advantage of his opportunity and seems to have found a home with Auston Matthews on the first line. I've also seen Matthews and Bunting together at a recent Toronto Raptors' game. Does anyone draw more penalties on the team than Bunting?
Takeaway #10: Maple Leafs' Depth Players Are Playing More
The Maple Leafs' second power-play unit seemed to do better than the first power-play unit for much of the game. Maple Leafs' head coach Sheldon Keefe utilized his depth players in more offensive roles. That strikes me as positive.
Takeaway #11: Auston Matthews Is on Fire
It would be remiss not to mention Auston Matthews' goal. Matthews has now scored eight goals during the past six games and, on 23 games during the season, he's scored 15 goals and 10 assists (for 25 points). 
Related: Maple Leafs' Michael Bunting Gearing for a Breakout Season