Insiders like Pierre LeBrun and Eric Engels have asked an important question when it comes to the Montreal Canadiens and the sweeping changes the organization is making. In addition to questions about the new GM or who will work alongside Jeff Gorton, reporters want to know what the future for goaltender Carey Price might look like?
Related: Geoff Molson Addresses Media About Canadiens Changes and Future
As many know, Price was close to former GM Marc Bergevin. With Bergevin gone now and the future of the franchise's plans clearly uncertain, some are wondering if Price would be on board to take part in whatever comes next? If the Canadiens choose to make changes but remain competitive and try to get into the playoffs, this might be a moot question. If the team goes through a rebuild, it's fair to wonder if the 34-year-old would want anything to do with it.
On the other side, the new-look Canadiens might not see Price as a part of their long-term plans.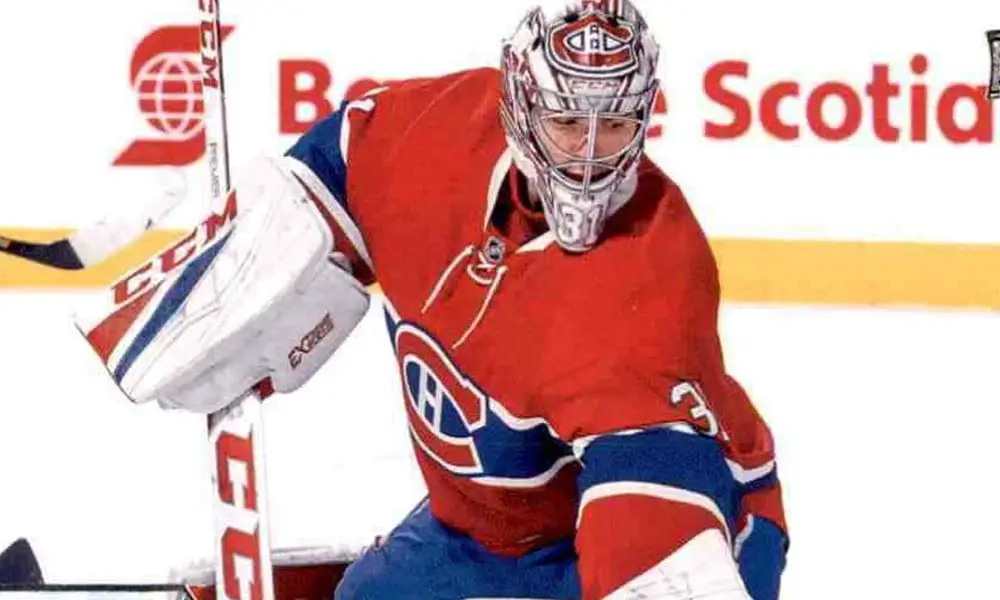 Unfortunately for both sides, options aren't great, even if Price and the Canadiens would like a fresh start. First, he's got a full no-move clause which means he controls when and where he's traded. Second, he's got a massive salary that comes with his deal. $10.5 million per year through 2025-26 makes him a hard player to trade because 90% of teams can't afford him.
TSN's Pierre LeBrun believes there are some playoff contenders who would be intrigued by Price's situation if it was made clear he was available, but again, the trade would be tricky to do because of all the moving parts.
At the end of the day, Price isn't ready to return to the ice yet so this isn't something the Canadiens need to address right now. They can continue to focus on hiring a new general manager and getting the pieces in place to evaluate where this team is going to go.
Price might want to end his career in Montreal. If so, he'll get the opportunity to unless the Canadiens choose to buy him out, which is unlikely. It may be up to the netminder to go to the organization and say, 'Hey, if you want to move me, I'd be open to talking about it.'
Next: Auston Matthews Raises Big Sum for Men's Health