The Carolina Hurricanes are a good team, and the Toronto Maple Leafs beat them tonight in overtime by a score of 4-3. The game felt like a playoff game, with both teams playing well and both goalies – despite seven goals scored on them – also stopping quality shots. 
In the end, it was the Maple Leafs' big guns that fired the loudest. Auston Matthews got two goals (one could have easily been William Nylander's) and Mitch Marner scored two goals and added an assist. It was Marner's quality play-making, good eyesight, and lightning-like reflexes that in the end carried the game for the Blue and White.
In this edition of Maple Leafs' Takeaways, I'll share my three takeaways from the game. 
Related: Kyle Dubas Details Maple Leafs Trade Deadline Plans
Takeaway One: I Hope the Trade Marner Critiques Grow More Silent
The Maple Leafs' fans – well, some of them – are hard to move. I'm sure there are still "trade Marner" (augmented after last night's game by the phrase "while his value is high") grumblings out there; but, honestly, what does Marner have to do to show he's an elite NHL player? 
Sure I don't like the way he negotiated his last contract, but tonight he won the game for the Maple Leafs. Plain and simple, Marner was the difference in this game. He scored two goals and added an assist as he helped lead his team to a 4-3 overtime win over one of the best teams in the NHL. In the meantime, Marner stretched his goal-scoring streak to eight games in a row.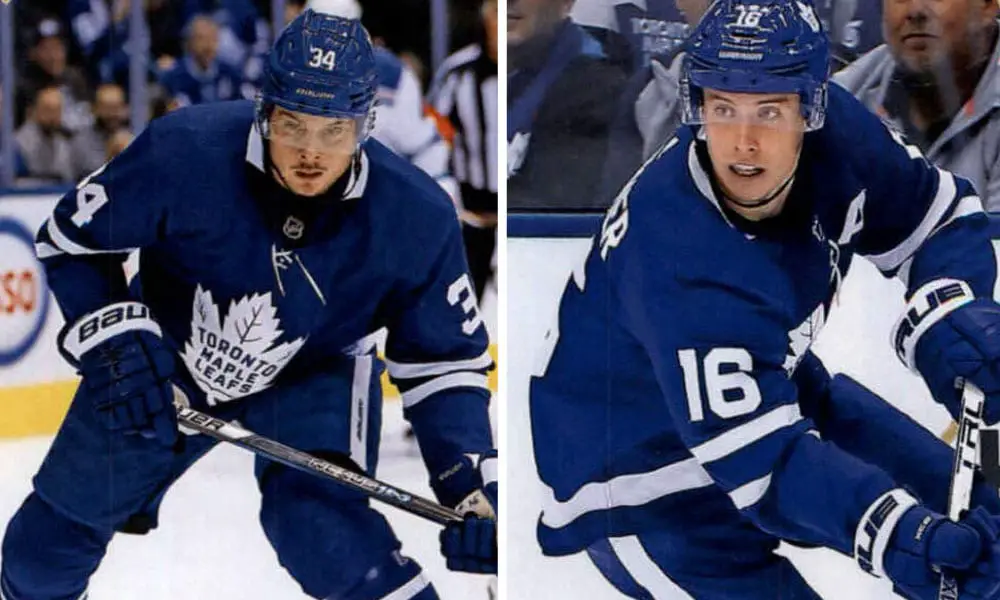 Friend or not, Marner and Matthews scored all the goals that sunk their old friend Frederik Andersen in his first trip back to Toronto. Marner, who was less than a point-a-game player not long ago, now has 40 points in 34 games. I can't remember him playing this well in all the years I've covered the Maple Leafs.
Takeaway Two: Auston Matthews Injured Late in the Game After Scoring Two Goals
Perhaps it's nothing to worry about, but Auston Matthews seemed stunned after he hit his head on the knee of a Hurricanes' player late in the third period and had to leave the game under (I'm quite sure) the NHL's concussion protocol. It didn't look good when he left. 
From a game standpoint, he'd done his damage and scored the first two Maple Leafs' goals to give his team a 2-1 lead headed into the final period. The Maple Leafs couldn't hold it, went behind by a score of 3-2, and then came back to win. Good game – one of the best I've seen this season.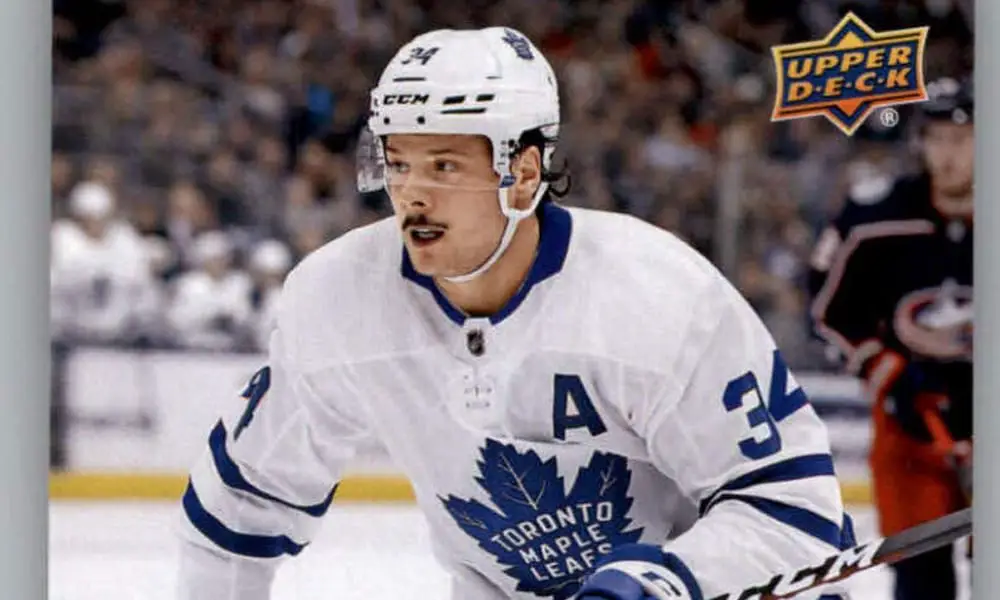 After the game, when Maple Leafs' head coach Sheldon Keefe was asked the status of Matthews' injury he noted that the team would wait for it to "settle down" before it could be assessed further. Matthews has now scored his 30th and 31st goals on the season, which puts him third in the NHL in the goal-scoring race. 
Takeaway Three: The Petr Mrazek Experiment Just Might Work
Petr Mrazek faced his old team and beat them. He let in three goals, but he also stopped 28 shots in Monday's 4-3 overtime win against the Carolina Hurricanes. If I were coach Keefe tonight after the game, I'd be really happy with Mrazek's performance. And, in fact, Keefe seemed to be just that – he was a bit more effusive than he normally is.
When asked what he thought about Mrazek's play, Keefe noted that "​​I thought he was really great. We didn't give up a great deal, but when we did — especially in that second period — there were some really good chances there. He stood tall on them. Even in the first, there was a lot of activity. They were shooting the puck from everywhere early in the game and directing things to the net for tips, rebounds, and shots through traffic. He looked really strong."
The 29-year-old Mrazek made some great stops near the end of the game to force overtime and give Marner the chance to score the game-winner. On the season, Mrazek now sports a record 6-2-0, a goals-against-average of 2.93, and a save percentage of .902. It couldn't happen at a better time for the Maple Leafs. 
Related: Why the Maple Leafs Will Sign Josh Ho-Sang to an NHL Contract Soon