The invasion of the salary cap upon NHL teams is getting ridiculous. There are future Hall of Famers available for the taking, and nobody has room for them. Reigning Vezina Trophy Winner Marc-Andre Fleury was traded for a bag of pucks last week; the Seattle Kraken passed up on Carey Price, Vladimir Tarasenko, and more; guys like Oliver Ekman-Larsson, Shayne Gostisbehere, and Tyler Johnson have been traded at negative value, despite major on-ice contributions to their teams. Something has to change in the NHL to make space for real contributors, rather than teams relying on waiver-wire pickups and entry-level deals in order to stay below the cap.
Not every contract is a good one, but teams are willingly giving guys long-term deals that are bound to bite them in the butt a few years down the road. The 7-year, $38.5 million contract that Zach Hyman just signed with the Edmonton Oilers is the most obvious example, but it's not unlikely that the deals signed by Zach Werenski, Dougie Hamilton, and Seth Jones won't age well either- and Chicago had to give up major pieces in order to sign Jones.
Featured: Maple Leafs Are Already Gearing Up for a 2021-22 Trade Deadline Deal
Today's NHL is one where stars command major money, and everyone else splits whatever's left in the budget. No fault to the star players- they have to do what's best for themselves. But not everyone can make $80 million over the course of their career- many have to get other jobs when they're done playing hockey. A great example of this is Eddie Lack, who played 143 games over 6 seasons in the league as a solid backup goalie, and at some points a starter. Lack now works as a realtor in Arizona after injuries ended his career. Lots of guys are forced to go into media, scouting, coaching, etc., just to be able to pay the bills.
The amount of money that's required to retain a star makes it difficult for teams to build around their core. The previously mentioned Oilers are by no means the only team that's struggled with this. The Toronto Maple Leafs infamously pay half of their salary cap to four players; the Tampa Bay Lightning had to go $18 million over the cap during the playoffs to have all their key players on the roster; the Colorado Avalanche reportedly almost lost their captain due to a lack of space this off-season. The list goes on and on.
This also results in star players burdening the teams that will pay them the most money, rather than going where they could win a Stanley Cup. This was likely a large reason for Taylor Hall's decision to go to the Buffalo Sabres last season, rather than signing with one of the many contenders that were willing to give him a job. The aforementioned Hamilton did the same thing this year, and we'll continue to see it until something changes in the league.
Teams are forced to rely on entry-level contracts and under-value deals to be successful. The Avalanche were as good as they were this year because one of the best defensemen in the league, Cale Makar, was contributing Norris-caliber play at $880,000. Nathan MacKinnon, undisputedly a top-3 forward in the league, was only making $6.3 million. Once Makar and Gabriel Landeskog signed for larger amounts of money, the Avalanche lost Philipp Grubauer- a key piece to the Avalanche's recent success.
The NHL can't get rid of the salary cap altogether, because it protects smaller-market teams (if you've ever seen the movie Moneyball, you'll know what I mean). So, what's the solution? There's no obvious, black-and-white answer, but here are a few ideas that could make it easier for teams to manage the salary cap and still give the players what they deserve.
Single Player Cap
In the next Collective Bargaining Agreement, the league could limit the amount of money that teams can give to one player. For example (and these numbers are just to give an idea, they're certainly very flexible), teams can pay $10 million to one player, $8 million to another, and everyone else can receive a maximum of $6 million. This would spread the money out a lot more, and would give more leverage to General Managers.
The current CBA does limit the amount that any player can receive, but it's done in a way that's redundant. No one player is allowed to receive more than 20 percent of the salary cap, which is about $16.3 million. The highest-paid player in the NHL is Connor McDavid, who makes $12.5 million.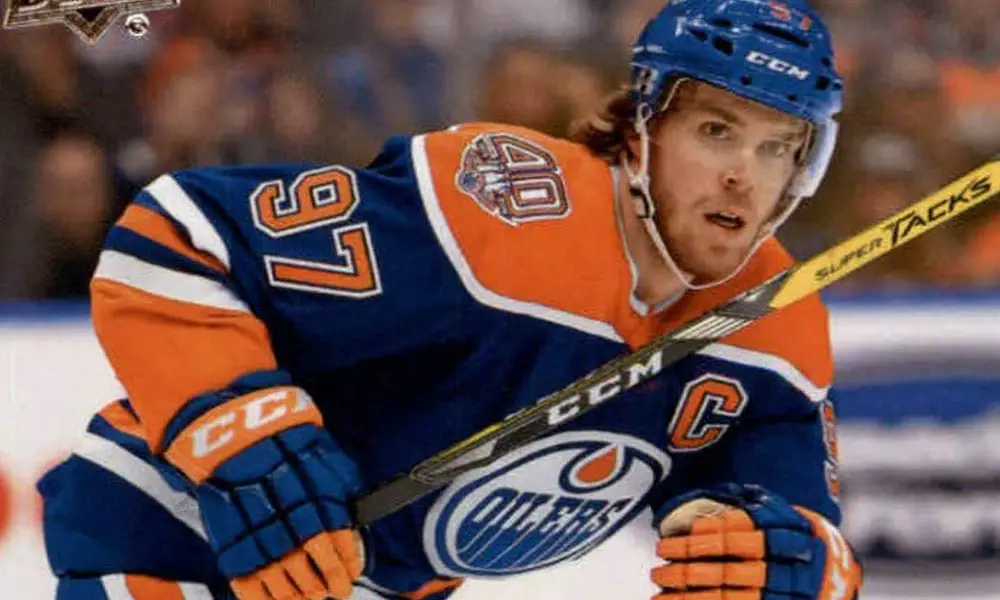 An effective Single Player Cap would allow teams to keep the guys they've drafted and developed. The institution of Restricted Free Agency and Entry-Level Contracts was to allow teams to keep the guys they draft, rather than losing them the second their first contract runs out. Why even draft a franchise player if you lose him after three years because you can't afford to pay him? Or, even worse, if he takes all the money for himself, and then you can't build a team around him?
Trading Cap Space
On a recent episode of 31 Thoughts: The Podcast, Jeff Marek brought up this idea, but said the league was very opposed to it. Teams with extra cap space would be able to trade that space to other teams, and it would sure be valuable.
This would speed up rebuilds. Most rebuilding teams don't spend to the cap anyways, so they could trade the space for more picks and prospects. It would change the way a rebuild is done.
We've seen the Arizona Coyotes take on half a dozen big contracts this year, in exchange for a ton of draft picks. However, the Coyotes now have to pay millions of dollars to players who will contribute little to nothing to their team. If they could have just traded away their extra cap space, they could have gotten the same rewards without paying any real dollars. For a team that's struggled financially the way the Coyotes have, that ability would be huge.
This ability would benefit owners and players alike- owners not having to pay players that won't contribute when the GM trades for them, and players because their teams could afford to pay them more. The league should definitely re-consider this as an option the next time Collective Bargaining comes around.
Averaging Out Cap Space
If teams could spread their cap space out over a few years, they'd really be able to go all-in. For example, a team that thinks it has a shot at the Cup could spend $5 million over the cap this year, but next year they'd have to be $5 million under the cap.
This concept is similar to that of Average Annual Values on player contracts: A player might receive $2 million in year one, and $4 million in year two, but their cap hit is $3 million per year.
This would make for the most exciting teams we've seen since pre-salary cap eras of the NHL. Teams would be able to have star-laden rosters, which would sell more tickets, create more highlight-reel plays, and pull in more fans than ever before.
Whether it's one of these ideas or something completely different, the NHL needs to change the rules around the salary cap. They need to allow teams the ability to have their cake and eat it, too. There needs to be room for multiple superstars to play on the same team, if for nothing else than to market the game. There needs to be less stigma around taking on long-term contracts, especially when we're talking about the best players in the world.
Next: Tomas Tatar Signs Two-Yr Deal With New Jersey Devils