The Edmonton Oilers have signed an extension with forward Tyler Benson. A depth prospect who has been an offensive dynamo in almost every league he's ever played in, he's not yet gotten a shot with the Oilers other than a seven-game cup of coffee during the 2019-20 season. The one-year, two-way deal Benson signed on Wednesday means he's realistically got one more shot to make the roster before the Oilers potentially move on from the prospect.
Related: Oilers Looking to Add Depth Defenseman, Two Names in the Mix
Benson scored 36 points in 36 games for the Bakersfield Condors this past season. It was a bit surprising he didn't get a bit of a look in Edmonton, but the taxi squad situation and the strangeness that was this past campaign may have had a lot to do with that. He played another 15 games in the Swiss League for the GCK Lions and 19 points in 15 games.
Benson is a skilled playmaker who many people believe has a shot at being an NHL player. He's dealt with some injury issues which hampered his development, but he's back on track and playing well at the age of 23. He has 141 points in 156 regular season games in the AHL. He scores most of his points at 5-v-5 and he's played some penalty killing time, which will make him useful in multiple roles. If he competes for a spot with the Oilers, it will be against players like Devin Shore and the recently signed Brendan Perlini. Benson's versatility should help.
His foot speed has been said to be his downfall and the thing that might be holding him back. Speculation is he's been working extremely hard this offseason and is likely working on that specifically with a skating coach.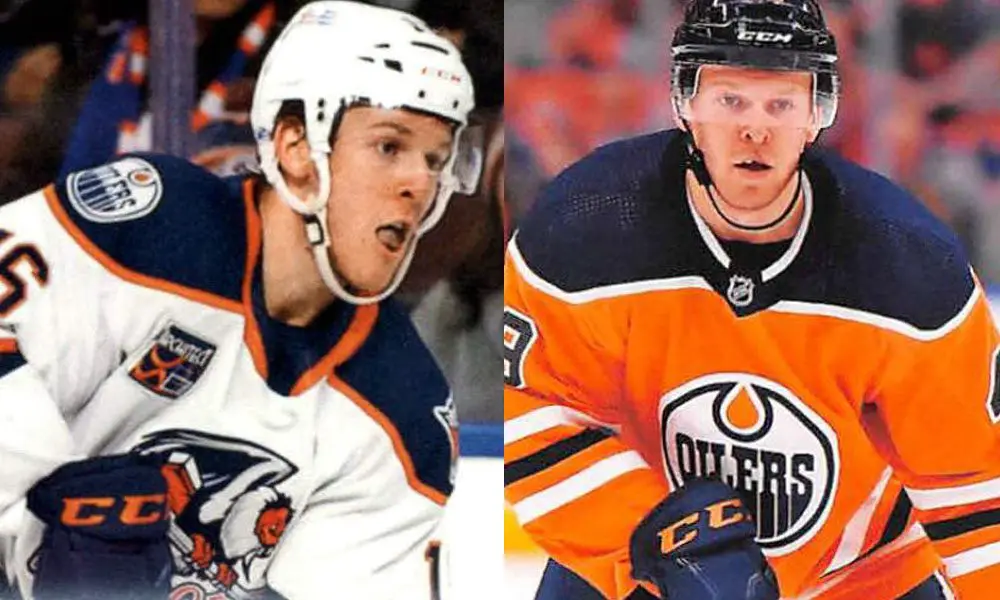 Benson is a Good Bet for the Oilers
The deal is for $750K at the NHL level which is good bet for Edmonton. It's a two-way deal that requires he clear waivers, so the only real downside is that when the Oilers call him up, they'll need to know it's more than a game or two before sending him back down. There's a risk they lose the player should he not clear.
At this point, the consensus feeling is that Benson is too good to stay in the AHL. The Oilers are as deep as they've been in years, but this is likely the season the team gets a real good look at what this player has the potential to be.
Next: Bruins Believe There's a Chance They'll Get David Krejci Back