Last night, the Toronto Maple Leafs lost to the St. Louis Blues by a score of 6-3, which seems about perfect. That's because the Blues played about twice as well as the Maple Leafs' played. 
In short, where did the Maple Leafs' team defense go? The Blues kept coming and the Maple Leafs seemed to keep letting them come. Although Jack Campbell wasn't as good as he could have been, every time there was a rebound it seemed to go to the Blues. Campbell would make the first stop, but then the second or the third would go into the net. 
No one was there to clear the crease.
On top of that, when the Maple Leafs did push, the Blues' goalie Ville Husso was sharp all night long. No surprise, he's been like that since January 2022. In his last 11 starts, he has a record of 9-1-1. And, in seven of those games he's only let in two or fewer goals. Sounds a bit like how Campbell was playing at the start of the season.
In this edition of Maple Leafs' takeaways, I look at and comment upon my three takeaways from the game. 
Related: Maple Leafs Trade Ritchie and Pick for Ilya Lyubushkin and Ryan Dzingel
Takeaway One: The Jack of a Few Games Ago Is Back – Oh Oh
Jack Campbell was back to his old ways – at the start of the season – against the Seattle Kraken and the Pittsburgh Penguins over his last two games. But that's not the Campbell who showed up last night. It's not that he played poorly; it's just that he didn't play up to his early season's heroics. 
The result was that Campbell gave up five goals on 33 shots against the Blues. Twice, after the Maple Leafs tied the score – first at 2-2 and then at 3-3, I kept waiting for the Blue and White to lock down and take over the game. They couldn't.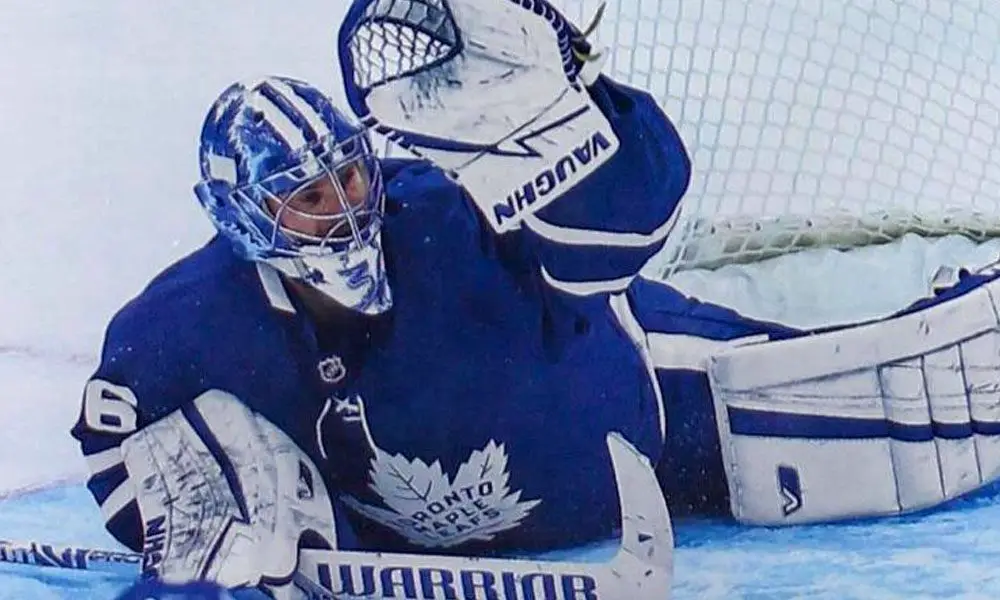 In the third period, Campbell cracked and allowed two goals. Once more the 30-year-old goalie looked beatable. He still has good numbers, but he needs his team to play well in front of him.
We'll see if Maple Leafs' head coach Sheldon Keefe can resist starting him against the Montreal Canadiens on Monday. Or will Petr Mrazek be in the net? One goalie will play in the back-to-back in Montreal and then on the next night in Columbus against the Blue Jackets.
Takeaway Two: William Nylander Breaks His Goal-Scoring Slump
William Nylander is probably ahead by one for the night. He scored two goals to keep his team in the game, but he made one mental gaffe by touching the puck to take a too-many-men-on-the-ice penalty. But here I'll focus on the positive.
Although Nylander has gathered a number of assists to keep his point-scoring totals around a point-a-game pace, he had only scored a single goal in his last 13 games. Last night he was in his confident zone early and beat the St. Louis goalie twice on shots that ticked in off the posts and into the twine. 
Maple Leafs' fans can only hope Nylander gets his confidence (or his mojo) back. Assists or not, he's seemed very quiet recently. Still, for the season, he's scored 19 goals and added 28 assists (for 47 points) in 48 games. He's also scored points in five of his past six games.
Takeaway Three: Secondary Scorers Step Up for the Maple Leafs
On the positive side, two Maple Leafs' secondary scorers put up solid points. Alex Kerfoot, who always seems to play well but doesn't always put up points, dished out two great assists on both Nylander's goals.
Kerfoot had only scored a single goal in his last six games, but his two assists give him 34 points in the 48 games he's played this season.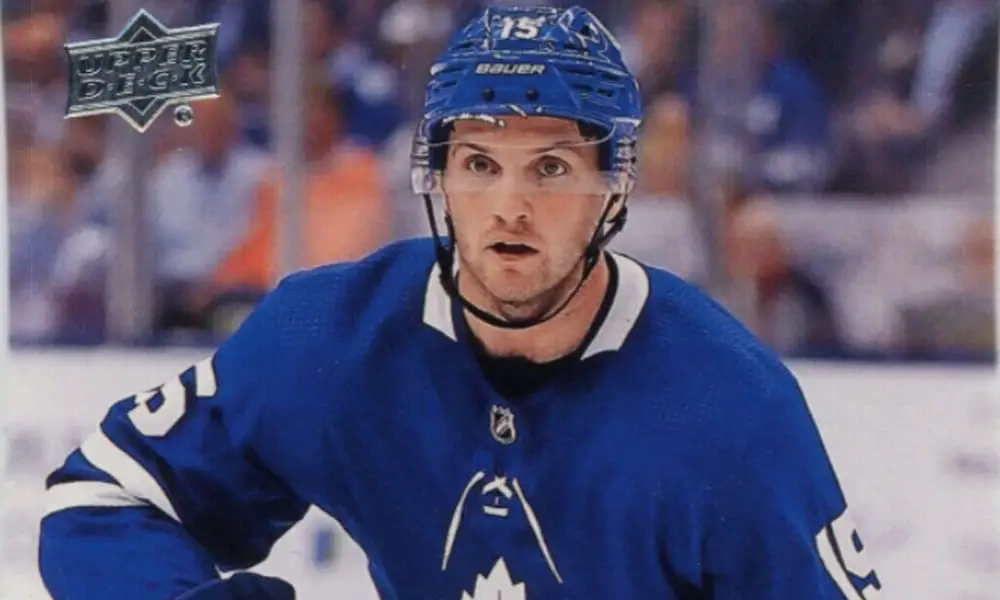 The other "secondary" scorer was T.J. Brodie, who's scored only his fourth goal on the season. Brodie isn't paid to score and seldom disappoints on that score. He earns his salary in other ways. Still, he's good enough to shoot the puck on the net and some have to go in.
Tonight's goal from the point missed everything – including Ilya Mikheyev's high-jumping feet as he flashed through the goalie's vision just milliseconds before the puck went into the net. It was Brodie's first goal in 16 games.
Related: Maple Leafs Quick Hits: Team Leaders, Brooks & Ovchinnikov