The Edmonton Oilers are a team that made plenty of changes this offseason. Whether or not they are a better team depends on who you ask, as many have differing opinions on those said changes made. One man who is quite confident they are better is the man who made the changes himself in Edmonton Oilers' general manager Ken Holland.
Related: Zack Kassian Not Conceding Top-Six Spot on Oilers Roster
Holland, who was hired by the Oilers in May of 2019, finally had some cap space to work with this season after having to deal with the mess Peter Chiarelli created for his first two years. He was able to put his stamp on the team this offseason, bringing in players like Zach Hyman, Duncan Keith, Cody Ceci, and Warren Foegele, while losing guys like Ethan Bear and Adam Larsson. With these moves, Holland believes now is the time for the Oilers to take the next step.
"The time is now," Holland said to Sportsnet's Mark Spector. "In my mind, the time to try and take a step. We've been 12th in the league, 11th in the league. But the aspirations are far greater than that.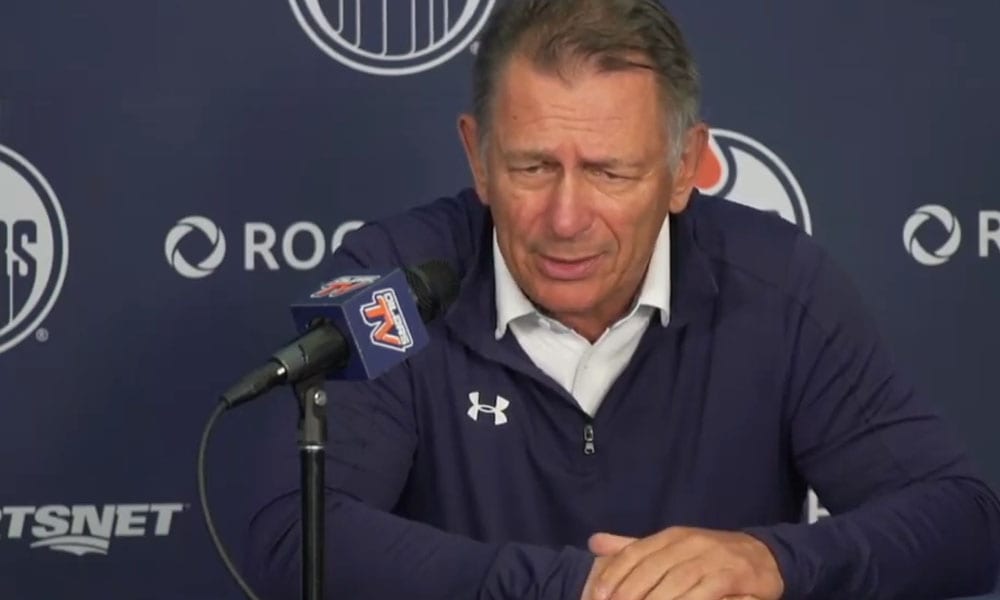 "The Stanley Cup doesn't just happen. You evolve, you grow. You have multiple chances. You have disappointments. In '93, '94, '95 we couldn't get it done in Detroit. By '98 we had the blueprint and the recipe."
The Oilers actually had a very impressive 2020-21 season, finishing second in the North Division with a 35-19-2 record. However, things fell apart for them in the playoffs, as they were swept in the opening round by the Winnipeg Jets. It marked the second straight year of a disappointing playoff exit, as they were defeated in the opening round by the Chicago Blackhawks despite having a much better regular-season record.
While Holland was certainly able to improve his team's forward depth this offseason, it remains to be seen how this blueline will hold up. Bringing back Tyson Barrie at the price he did was a solid move, but losing Adam Larsson, although not his fault, certainly hurts. The biggest question mark however lies in the net, as he appears set on running with a Mike Smith and Mikko Koskinen tandem once again — a move that has been questioned for some time now. There is little doubt this team will perform during the regular season, but whether they are able to step it up in the playoffs remains to be seen.
Next: Bruins' Plan B to Coyle Could Be Tomas Hertl from Sharks