When it comes to a Jack Eichel trade, the hockey world keeps waiting. There's been no deal yet, teams seem to come in and out of the picture and there haven't been any developments when it comes to the team or the player finding common ground on how to deal with his injury situation. With no potential trade in sight, it looks more and more like Eichel returning to the Sabres is a real possibility.
The problem with this, as John Vogl of The Athletic points out, if Eichel is not moved and either and shows up for camp comes still not physically able to clear a medical, the Sabres could take things in an unpleasant direction. It would be one thing if Eichel didn't show up, but the expectation is, should he show, he won't pass the physical.
Related: Edmonton Oilers News & Notes: Un-signed Chaisson, Ennis & Yamamoto
Article 16.11 of the collective bargaining agreement states: "A player who finishes an NHL Season on the Injured Reserve List and continues to be disabled and unable to perform his duties as a hockey Player by reason of the same injury at the time he reports to the Club's Training Camp in the next League Year will again be eligible to be placed on the Club's Injured Reserve List."
Vogl adds, "So, in theory, the Sabres could place Eichel back on IR and let him return home to Boston until a trade is finalized. Given the contentiousness between the parties, that's the cleanest option." The problem is, the Sabres aren't happy with Eichel and they have a history of treating players with an injury history who can't be a part of camp pretty poorly.
Vogl points out that in 2007, Teppo Numminen was suspended without pay when he needed heart surgery. In 1997, the Sabres wouldn't let Pat LaFontaine attend camp due to concussions.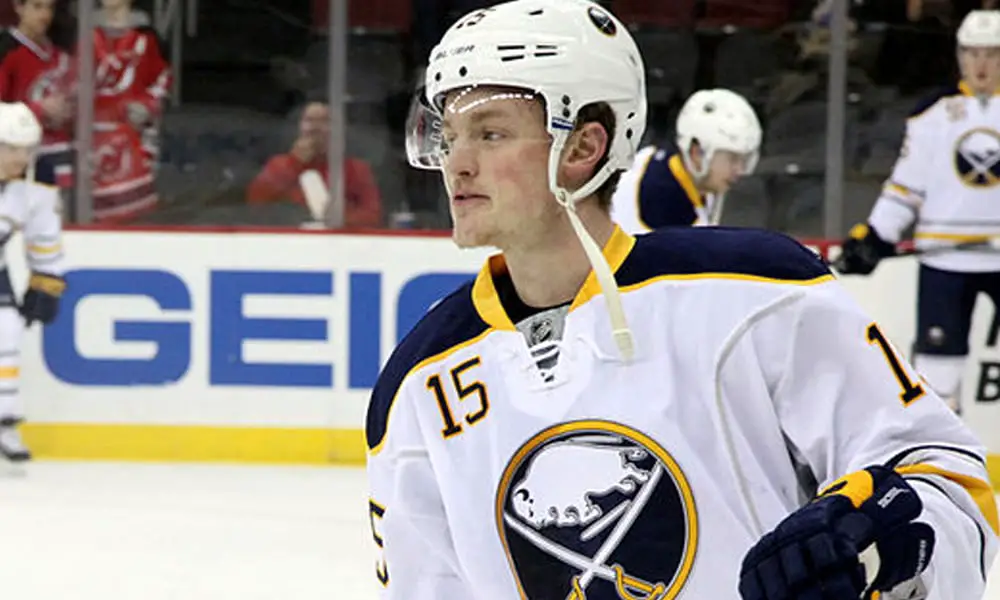 Now, if Eichel chooses not to report to camp — and some would argue why would he if he can't pass a physical — the Sabres can dock pay for every day he's away. In this case, with a salary of $10 million this season, Eichel would be losing $36,363.64 per day.
Could This All Be Avoided?
Two things would have to happen for things not to get messy. Either the Sabres would need to choose to pay Eichel regardless (which is not likely). The other option is to trade the player. That could mean the asking price in any deal coming way down from where it's rumored to have been all offseason.
It's not entirely clear if the Sabres can force Eichel to have the surgery they deem appropriate. The CBA does state that Sabres' doctors have the final say on the course of treatment, but that doesn't tell us much in terms of how far they can push that clause.
Next: What's Happening with the Canucks' Bo Horvat and Elias Pettersson?