Considering the news that Carey Price is getting help and dealing with mental health issues, it seems like an inopportune time to be bringing up trade rumors or potential issues with an organization, especially when the team he's currently with truly cares about his well-being. That said, NHL reporter Steve Simmons isn't exactly known for being one to shy away from discussing a topic. In this case, he's offering an update that the elite-level goaltender was looking to make a change this summer.
In Simmons' recent Toronto Sun article, he slips a line in about Price's standing with the Canadiens and noted that the player actually wanted to leave the Canadiens before the news was learned he was taking some time away. Simmons writes:
This may be completely unrelated to Carey Price's current personal situation, but more than one hockey person was convinced this summer that Price wanted to be chosen in the expansion draft by the Seattle Kraken but remained in Montreal instead…
Related: Carey Price Enters NHL Player Assistance Program, Out Min. 30 Days
While Simmons does say it could be unrelated, he has to know that many fans may make a connection between the news that Price is stepping back from the NHL to get the help he needs and that perhaps the player isn't happy in Montreal. Of course, Simmons' report also directly contradicts everything the Price family, specifically Angela Price, Carey's wife, has publicly said. She explained in a long blog post that the family didn't want to leave Montreal but had come to grips with the idea that he could have been selected by the Seattle Kraken. This, of course, was only after they believed Seattle wouldn't dare take his salary and knowing his injury issues.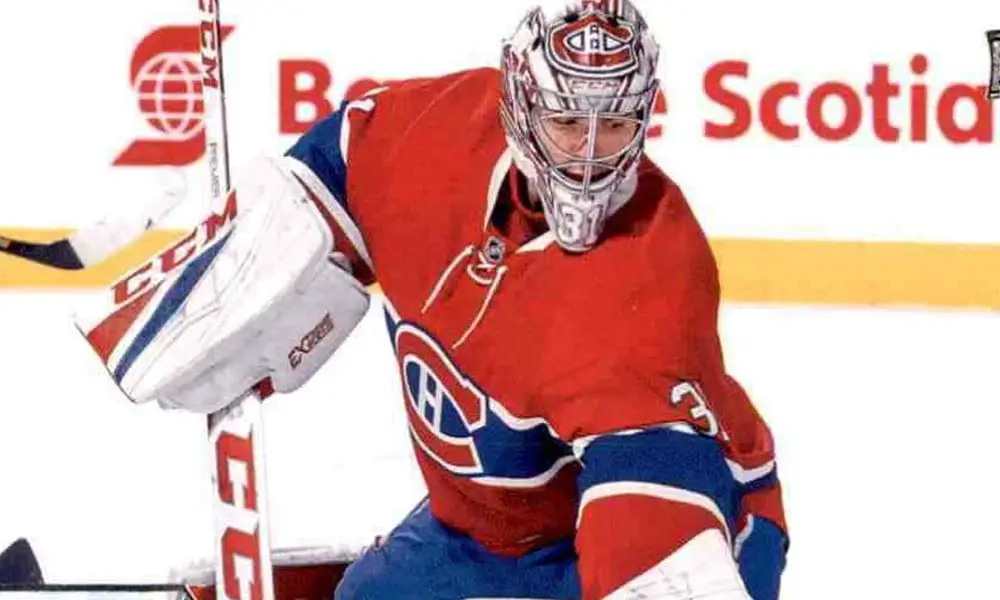 Angela did say that once they started to believe the Kraken might actually take Price, the family would have embraced Seattle and was ready and willing to go. Still, their heart is in Montreal.
Speculation in Montreal Will Run Rampant
If there's any truth to what Simmons is reporting (and even if there isn't), there will be plenty of guesses as to why Price wouldn't want to be in Montreal. Is it the pressure of playing in that city? Was it time for a fresh start? Was he excited about being the face of an expansion franchise in Seattle? Was it something that was going on in Montreal that Price wasn't a big fan of? Who knows what people will suggest and the real story (if there is one to tell) may never surface.
And, let's hope that people don't assume or suggest that Price is using this leave as a way to send a message to the Canadiens' organization. That's incredibly unlikely. If he really did want a trade, all he'd have to do is ask and the Habs would probably try to accommodate him.
Simmons didn't elaborate on whether or not Price's desire to leave was all in reference to the past tense and if it was exclusively related to the Seattle expansion.
Next: Canucks Trade Olli Juolevi to Panthers for Juulsen and Lammikko