The Vancouver Canucks are potentially talking with other teams about the idea of trading goaltender Jaroslav Halak. Unfortunately for the Canucks, recent reports suggest that even if the organization finds a trade partner, the move may be a difficult one to make.
Next: What a Patrik Allvin Canucks Team Would Look Like
The Canucks are open to trading Halak because he's both a pending UFA and he's going to be due a $1.25 million bonus based on 10 games played this season. If he hits that amount, the Canucks will be stuck with that $1.25 million on next year's cap — a situation they'd like to try and avoid. The only problem for the Canucks is Halak isn't keen on going anywhere.
Normally, trading a goaltender of this stature wouldn't be an issue. Halak has a reasonable contract, he's a perfect rental for a team needing a goalie and there is a decent market out there for him. The Canucks, however, game him a no-move clause as part of his short-term contract, and because, as Sportsnet's Elliotte Friedman reported in his latest 32 Thoughts column that Halak doesn't seem inclined to want to move, the Canucks might be stuck.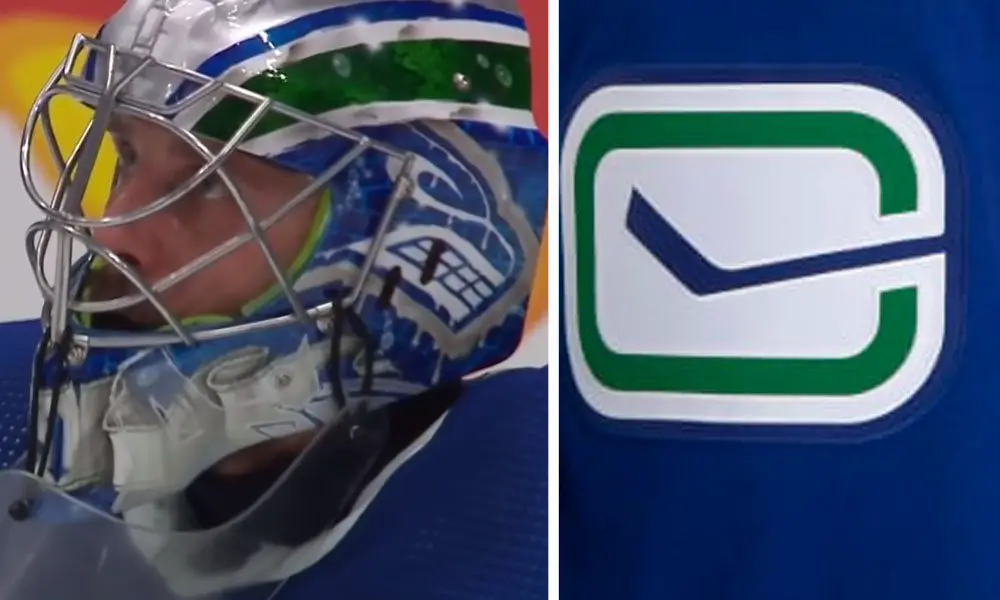 There is one option.
If the Canucks tell Halak he's not going to play unless he waives his no-move clause, they'll force him to make a choice. He can sit out, finish his time with the team and not make his bonus because he won't have played the additional two games he needs to. If Halak is forced to choose between accepting a deal and his $1.25 million, he might take the money. He only signed for $1.5 million this season, so that bonus represents almost double his salary this year.
This move comes with some risk.
Halak Could Call the Canucks' Bluff
In the event that Canucks' starter Thatcher Demko goes down, there's not much left for the Canucks in terms of goaltending options. The last thing the team wants to do is try and work themselves back into a playoff position on the back of an inexperienced goalie. No Demko is a massive issue for the Canucks and threatening to hold Halak out of the lineup doesn't really work if he's your best option. This is especially true if he knows it.
For Halak, he just needs a couple more games. If Demko gets ill, goes down with a minor injury, or has an emergency of some kind, Halak is the guy. He knows there's not much incentive for him to waive his no-move well ahead of the deadline, especially if he thinks getting those two games is inevitable. In fact, he might want until just a few games before then to decide if there's even a risk involved.
Friedman mentioned: "I think Edmonton's looking harder at acquiring a goalie. Remember: Jaroslav Halak has control in Vancouver and doesn't seem inclined to move." Perhaps, if the Oilers start winning and get back into it, and Halak hasn't played his games, he might be more inclined knowing there's $1.25 million waiting for him should he say yes.
Related: 3 Players Listed as Untouchables in any Trade With Blackhawks