According to Sid Seixerio, Auston Matthews is clearly going to be the Hart Trophy Winner this season in the NHL. After a two-goal performance that saw Matthews score his 55th and 56th goals of the season on Thursday night, Matthews now holds the franchise record for most goals scored by a Toronto Maple Leafs' player, while also holding the record for most goals scored by an American player in a single season. Seixeiro seems to be arguing that's enough to rule out any other contenders.
Related: Three Takeaways from Maple Leafs' 4-3 OT Win Over the Stars
The former Tim and Sid co-host is not alone in his thinking. There are plenty of supporters for Matthews' Hart Trophy bid and it's hard not to admire what the sniper has done this season. He's played incredibly well and he's scoring at a rate that is almost unprecedented in today's era of NHL hockey.
But, others are arguing that Matthews isn't doing something that hasn't been done before. And, when it was, the person who did it didn't win the Hart Trophy. Steven Stamkos scored 60 in the 2011/2012 season and didn't win the MVP award. When you factor in that Matthews is better defensively, but isn't as good as some of the other candidates who might be in the running, the narrative gets a little foggier. Finally, if you factor in that he's got the most goals but is fifth in the league in points and 11 behind the leader Connor McDavid, it's really not the slam dunk Seixerio is making it out to be.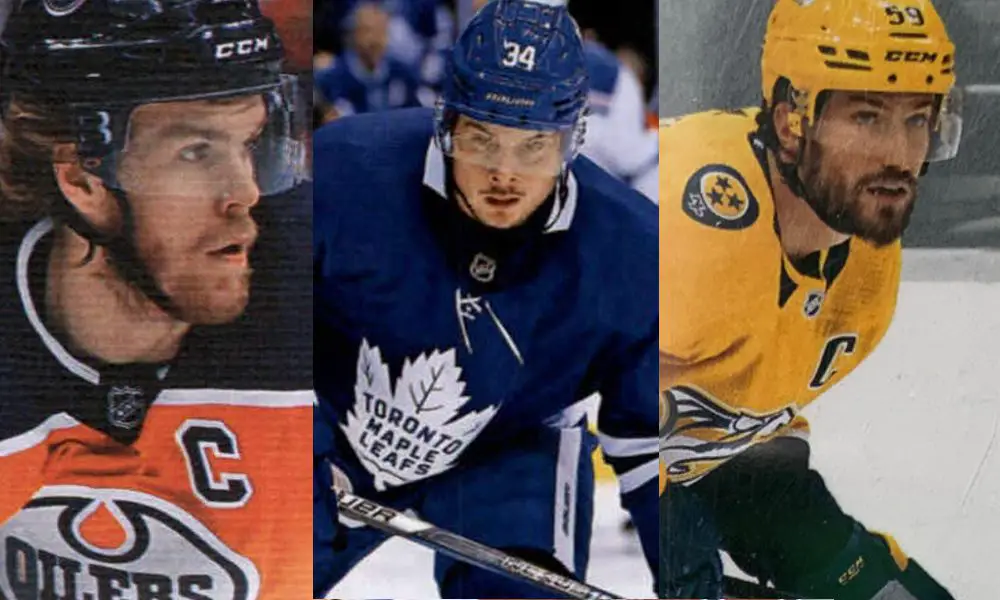 Of course, there's the Mitch Marner factor too. Those opposing Matthews being simply given the trophy at this stage are saying he wouldn't have done anything close to this well if not for one of the best passers in the game playing with him almost every shift.
It's a Tight Race
There's a clear bias on both sides of the debate. Those who are in Toronto are clearly behind Matthews while almost everyone else is trying to defend players like McDavid, Roman Josi, Johnny Gaudreau, Igor Shesterkin and Leon Draisaitl. All have a legitimate shot and this season, more than any in the past, it might be as close as race as fans have seen.
There are at least five players who have a legitimate shot at the Hart Trophy this season. With 10-12 games still to play for most of the teams these players are on and with the ability each has to go on an incredible run, we're talking 10 goals and 20-plus points are possible among any of them that don't play goal.
Next: Thinking Ahead too Soon: Next Season, Who Can the Maple Leafs Keep?