According to ESPN's Emily Kaplan, the NHL market on goaltenders will pick up soon, if it hasn't already. In fact, she's already calling the market a hot one with a number of names out there in the rumor mill. Among the names she mentioned, Marc-Andre Fleury, Joonas Korpisalo, and a few names out of the Dallas Stars organization were her focus during a recent episode of The Point.
Related: Big Changes Expect If Flyers Continue to Struggle
Kaplan started by saying, "The first name everyone is curious about is Marc-Andre Fleury." She added, "I've been told that Chicago has not made up their mind yet and interim-GM Kyle Davidson is still in evaluation mode. But, if a trade proposal does come for Marc-Andre Fleury, they're definitely open to listening to it. That said, they just don't know what the market is for him."
Kaplan mentions that Robin Lehner only fetched a second-round pick and that Fleury has some trade protection and family considerations that could make a move a bit more difficult to facilitate. If he wants to be moved, that will make things easier. If he doesn't, there could be limited options.
As far as the rest of the market goes, "…everyone expects them [Columbus Blue Jackets] to part with Joonas Korpisalo before the trade deadline and Dallas is another team that everyone has got their eyes on. Once Ben Bishop is back, the expectation is that they will move one of their goalies.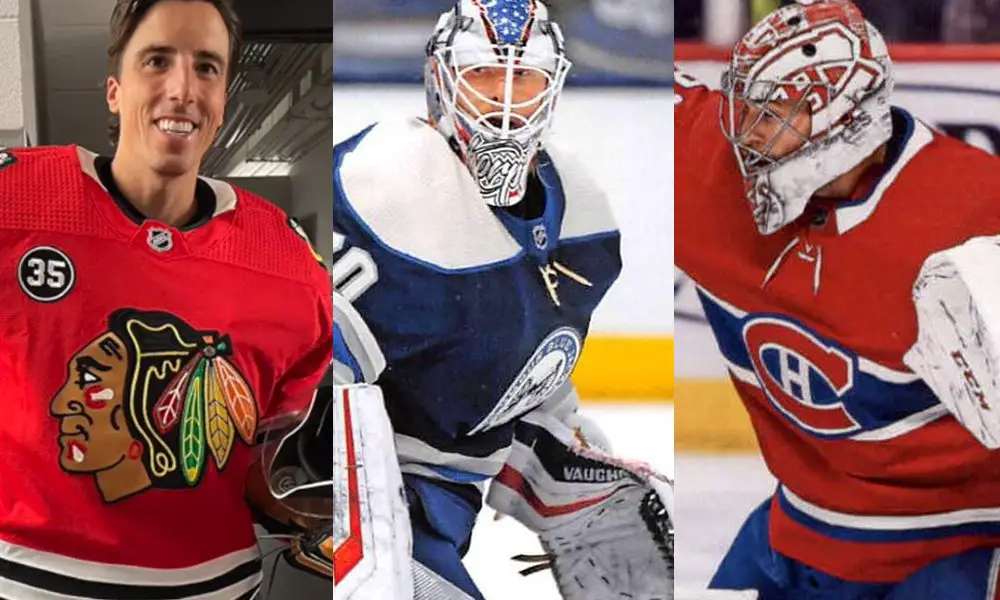 The Stars currently have Bishop, Braden Holtby, Anton Khudobin, and Jake Oettinger in the rotation and that's far too many netminders. Who stays and who goes may depend on the return each goaltender can fetch. Only Khudobin and Bishop are signed to contracts beyond this year. Only Oettinger is under the age of 32.
Of course, what happens in Montreal will be interesting to watch when it comes to Carey Price. It's unclear what the future holds for the team and the veterans place on it. There has been some talk of a rebuild in Montreal and it's not clear if he would want to go through that with the team.
Who Would Be Buying?
The Buffalo Sabres were in the market, but they picked up Malcolm Subban on Thursday in a trade with the Chicago Blackhawks. They may still be looking for a starter if that deal doesn't work out. There are a few other teams that may be interested in one of these names, but a number of teams won't be seriously considering adding until closer to the NHL Trade Deadline.
Next: Canadiens News & Rumors: Gallagher, Chiarot, Anderson, Gorton's Plans