After the Vegas Golden Knights signed Alex Pietrangelo to a seven-year contract on Monday, Golden Knights general manager Kelly McCrimmon spoke with media to update everyone on the status of a few hot-topic issues surrounding the organization. Among them, why the team added ultimately Pietrangelo, what that means for future trades and the status of the goaltending drama involving Marc-Andre Fleury and Robin Lehner.
Lehner To Have Surgery, Fleury Isn't Going Anywhere
First, it was announced that newly signed Robin Lehner will undergo shoulder surgery this offseason. Perhaps that's the reasoning Vegas will use for deciding not to trade Fleury, but the GM called it "clean-up surgery". It wasn't detailed exactly how long Lehner will be out of action, if he'll miss any of next season at all.
Regardless of when exactly Lehner will be back, McCrimmon said the Golden Knights will stick with a Fleury/Lehner tandem. "Marc and Robin are going to be our goaltenders as we go into training camp and the season."
Needless to say, between the shoulder surgery and and Fleury's agent posting the controversial sword image, it'll be really interesting to see how Vegas' tandem looks coming out of the gate.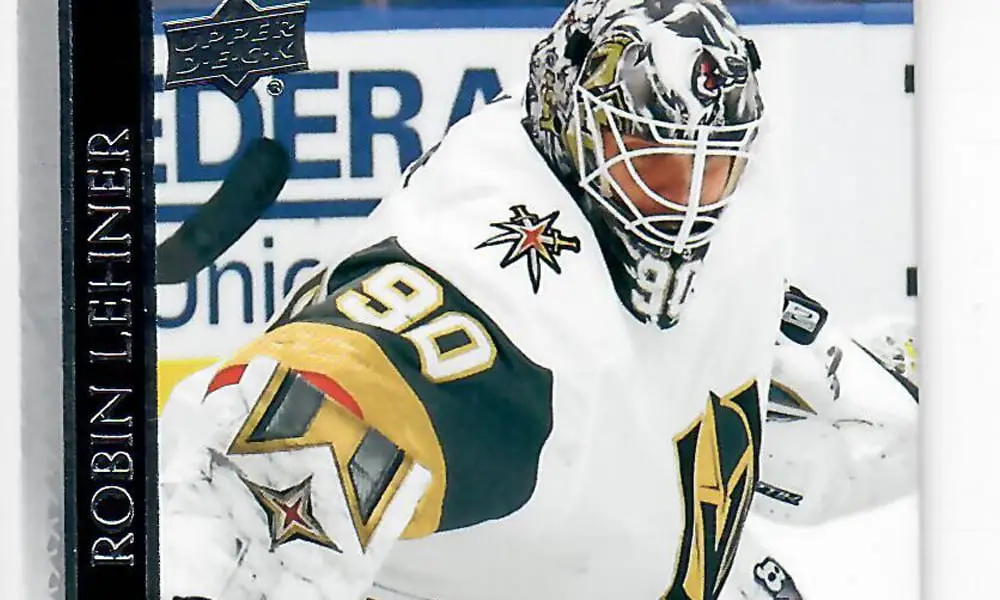 Placing a Priority on Pietrangelo
Second, when it came to signing Pietrangelo, McCrimmon called it a rare instance when players like this become available. The Golden Knights felt they needed to add him if they could.
There's been a lot of talk today that players on the team have been a little on edge with the talk surrounding all the moves the team was looking at making. Speculation was that a lot of players didn't exactly feel comfortable with their position on the team. McCrimmon explained that this was all about improving the team. "We saw a rare opportunity to add an elite player like Alex to our team," he said. He added, "For us, we viewed it as a similar opportunity to when we acquired Mark Stone. Generally, these are players don't make it to market."
As for having to give up Nate Schmidt to make room, McCrimmon said:
"The game, business and job I have requires hard decisions on really good people. I've never worked with a finer man in my career than Nate Schmidt… as good a player as Nate is, he's an even better person."
No doubt, Pietrangelo is an elite defenseman. It will be interesting to see if there are any long-term effects from the ruffling of feathers or not.
Next: Burke Bashes Broken Golden Knights Business Model, Players Upset